Controller Procurement, Hedging & Supply Chain
This search procedure has been closed (21-09-2021).
Field

Finance

Salary

Max. € 110.000 + bonus

Location

Randstad

Employment

Permanent

Headhunter

Staan for Corbion
The organisation
Corbion is the global market leader in lactic acid and its derivatives, and a leading supplier of emulsifiers, functional enzyme blends, minerals, vitamins and algae ingredients.
The position
Do you have experience with hedging and are you looking for a challenging position with a lot of exposure within an international corporation? Please check this vacancy for more details!
As our Senior Commodity Market Risk Controller you are part of the whole chain from Procurement to Commercial and you will collaborate with all the different disciplines to explain the raw materials market developments and the translation to added value impact.
You are in the front line when new activities are undertaken, e.g. the exploration of Virtual Power Purchase Agreements which is driven by our sustainability agenda. Also, new suppliers are met to discuss future raw material contracts to supply our new lactic acid factories with feedstock (sugar) and construction materials (steel). You have 2 direct reports who will support you with the cost prices and transactional part of our hedges. You report to the Senior Director Finance Global Operations, while having exposure to top management.
Tasks & responsibilities
Subject matter expert in the area of financial hedge accounting and financial reporting to Corbion N.V.
Monthly reporting of the sugar hedge positions as member of the Corbion Risk Committee (CFO, EVP Biobased Innovations, EVP Operations, VP Procurement optional: CEO) and as member of the JV TCT Risk Committee (CEO and CFO JV TCT, Member of Total, VP Procurement Corbion);
Collaborate with the VP Procurement on hedging possibilities (e.g. sugar, other commodities and / or virtual power purchase agreements) and define the financial implications of these contracts;
Responsible for accurate and timely Financial Reporting of our hedge accounting in compliance with IFRS accounting rules (hedge documentation, accounting in accordance with IFRS, approval of hedge contracts in line with policy, effectiveness test).
Responsible for providing in depth insight in current and future variable cost price development (raw material, freight, sourcing and other) to Marketing & Sales, Operations and Finance to support decision making
Direct the entire finance, procurement, operations and sales group with respect to the variable cost pricing and the reporting to the entire organization. Reporting takes place on a quarterly basis by presenting the results to the group (SVP Sales, VP Sales Biochemicals, VP Operations etc. and follow up on the questions.
Business Partner VP Procurement and Senior Project Director Operations
Strong finance support to the VP Procurement (Budget process, provide insight raw material developments and translate this to the rest of the business, support during acquisitions and other ad hoc questions);
Finance support to our Senior Project Director Operations to support the decision of the location of our new lactic acid factory and visit these potential locations.
Freight reporting
Collaborate with our Category Manager Procurement and Director Contract Manufacturing and Logistics ESA to collect and challenge the financial data (sea freight, payload, import duty, pre carriage and on carriage costs) and calculate the freight costs per kg per (finished) item.
Global variable cost price calculations
Responsible for the process of calculating the global variable cost prices (Quarterly Actual & Expected and Annually for Budget), start the global calculations and review these calculations.
Candidate profile
University Degree in Accounting or Business Economics (strong preference for a RA/CA(SA)) and expertise in hedge accounting;
5+ years of working experience in an international environment with significant knowledge of the financial, production and supply chain processes;
Experience required in financial analyses of raw material developments and hedging/ hedge accounting of raw materials and FX;
Strong team player, flexible, good communicator, hands-on mentality;
Strong analytical capabilities and is a self-starter;
Fluent in English.
The offer
Base Salary: €90.000 - €110.000 per annum;
10% Bonus based on company result;
Flexible work schedule in Amsterdam and Gorinchem;
Good Pension Fund and other benefits.
Interested?
You can apply to this position by using the link below. For more information please contact Joep Looijen, +31 0630413259.
This search procedure has been closed (21-09-2021).
About this headhunter - Staan
Mensen maken je bedrijf. Daarom zorgen we ervoor dat de juiste financials op de juiste plaatsen terecht komen. Vind de ideale (interim) job via Staan.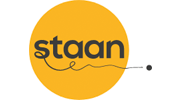 More jobs from Staan on Lintberg
Staan has been active on Lintberg since 2020.