Global Functional Controller
This search procedure has been closed (21-03-2022).
Field

Finance

Salary

Max. € 105.000 excl. bonus

Location

Amsterdam

Employment

Permanent

Headhunter

Staan
The organisation
Dutch (stocklisted: AEX) multinational company with a great historical value and global coverage.
The position
We are looking for a Global Functional Controller for a stock listed multinational with their global HQ based in Amsterdam. You'll be responsible for the financial performance management of globally centralized Finance function.
Tasks & responsibilities
The Global Functional Controller is responsible for the financial performance management of the one of the globally centralized Functions, in this case "Finance". The Global Functional Controller provides effective management insights and monitors performance progress as well as initiates performance improvement actions to deliver the company's strategy Grow & Deliver.

Key Objectives
Being a financial business partner with in depth knowledge of the global-led functions and supporting the responsible Executive Committee members and their management team in planning, forecasting and delivering their financial results.
Develop plans and actions with the functional owners to achieve their strategy by supporting them with tactical/strategical modelling and offering a challenging advice. Ensure business risks and opportunities are managed to deliver the best financial outcome.
A linking pin between the local/regional finance organization (Global Business Services, Regional Accounting Controllers) and corporate finance functions. Analyze and report on P&L, Balance Sheet and major projects, as well as set out action to improve the performance of the Finance team as a whole.
The organization in total is going to go through a change process driven by the Fast Forward Finance strategy in combination with Grow & Deliver. The transformation requires strong analytical skills, the ability to create structures & oversight as well as maneuver in a complex IT landscape in order to get to detailed insights.
Key Responsibilities
Focus on the Finance function itself and Coroprate Communications
Jointly defines functional goals and deliverables in close collaboration with functional leaders and translates these into a financial strategic plan, annual budgets and quarterly forecasts
Design and implement functional cost allocation models on a global, regional and local level for managerial and fiscal purposes, ensures transparency is offered in the centralized leverage of the functions towards the business units
Responsible for functional cost reporting, ensures integrity levels of the reporting of the defined functions and transformations programs from a consistency and quality standpoint of view
Facilitates insights in (external) benchmark data to support functional target setting and cost agility (discretionary, variable and fixed cost elements)
Oversee project controlling to track milestones and deliverables, cooperates with project managers in delivering business cases to support investments requests and accurate financial project forecasts
Participate in cross-functional improvement programs such as the Finance Transformation, ERP implementations etc.
Ensure accounting compliancy by recognizing complex topics (e.g. in contracts) and liaise with Group Reporting on proper recognition
Creates an environment enabling team members to develop themselves by challenging them, supporting them and provide regular feedback their targets and competences
Complexity of the role is driven by:
New ways of measuring and managing performance, centralized global-led functions in combination with an ongoing finance transformation and high pressure on delivering the Grow & Deliver strategy
Stakeholder management on different levels, from supporting ExCo members in financial strategic planning to building a global, regional and local network of cross-functional stakeholders
Reporting lines:
The Global Functional Controller is reporting into the Head of Functional Control. The Functional Control team is part of Group Control, reporting into the Global CFO.
Candidate profile
Minimum of University degree in Economics or equivalent. MBA or chartered controller/accountant degree is a plus;
10 years working experience in different financial functions;
Strong analytical skills, business sensitivity;
Team player, also in complex-matrix organisation and cross-functional teams;
Experienced people manager;
Oversees the big picture, whilst also understanding the lower granularity;
Ability to structure and standardize high volumes of activities;
Proven self-starter / problem solver / implementer;
Result driven, 'Getting it done' mentality;
Excellent communication and interpersonal skills;
Fluent in English, verbal and written.
The offer
Salary: €95.000 - €105.000
Bonus: 12,5%
30 holidays
Endless career and personal growth opportunities.
Interested?
You can apply to this position by using the link below.

This search procedure has been closed (21-03-2022).
About this headhunter - Staan
Mensen maken je bedrijf. Daarom zorgen we ervoor dat de juiste financials op de juiste plaatsen terecht komen. Vind de ideale (interim) job via Staan.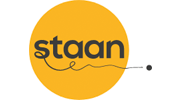 More jobs from Staan on Lintberg
Staan has been active on Lintberg since 2020.