This search procedure has been closed (25-08-2021).
Field

Marketing

Salary

Max. € 100.000

Location

Amsterdam

Employment

Permanent

Headhunter

Finest People
The organisation
Your new employer: One of the fastest growing e-commerce platforms in Europe, and soon to be North America!
With decades of experience this company finds itself in an exciting chapter. As time has passed, and significant changes in technology were inevitable, the company has had to evolve its products and services in order to stay on top of top of a changing and evolving market. Having done so successfully the once humble company finds itself with multiple different brands as the market leader of the Netherlands, one of the biggest players in Europe and is slowly venturing out on North American soil. It's go-time! And to reinforce their European position and enable further expansions, they are in need of extra talent to add to the team!
One of the keys to their success is their focused effort on investing in cutting edge technology, both from an IT and Marketing perspective, as well as housing some of the cleverest minds the market has to offer. As a result, the company as it stands is an absolute powerhouse of specialist knowledge, working with advanced marketing technology that's raring to go, that keep their various brands, services and products at their best and make them as good as they are! A great recipe for success, but with you as the missing ingredient.
However, aside from housing talented and hardworking minds and packing some serious technology, the company also puts great value in being a beloved and stimulating place to work for. Striving to be an environment that breeds fresh ideas and clever innovation, while eager to celebrate success and keen to have fun and enjoy their daily ins and outs. This is what makes it that every talent within the organization feels motivated to shine, day after day!
The position
Your new job: The Head of CRM: Europe for one of the fastest growing international e-commerce platforms on the market
Are you ready to take the lead and pave the way towards a next generation CRM marketing strategy, fit to ensure market leadership across Europe?
Do you want to utilize the momentum of one of the fastest growing e-commerce platforms and use it to enable further expansion in the North American regions as well?
Are you looking be part of a team of multiple dedicated and ambitious CRM and Marketing Automation specialists that keep everyone at their peak?
And do you want to work for a company that is well known for its open, supportive and informal culture?
If so, then that means that this opportunity for you, Read on!
Tasks & responsibilities
So, what's the situation? We have an organization with a solid and well-established presence, hardworking and experienced professionals to get the job done and the technology that enables top notch campaigns. Where do we go from here? Let's take a closer look at those 3 areas to find out.

First-off, the company and it's position in the market. Right now, they are in a good place, but there is a lot more potential to still utilize both in the quality of the CRM campaigns and the scale of the company's market presence. You are the one that is able to identify key areas of improvement, device a plan on how to reach the desired outcome and lead the enablement of said improvements. Both in the way the campaigns are conducted and in the proper utilization of the technology. You understand how the machine works, inside and outside, and you use that knowledge to take on the responsibility of leading the CRM marketing towards the next generation. You already know what will ensure success and enable further growth through the use of CRM, after all.

Secondly, the people. The lifeblood and backbone of any successful organization. You understand what makes these people tick, what drives them, and you can create cohesion to make sure the members of the team are aligned in the same direction. You know how to not be a boss, but a leader or mentor even. You play a key role in their professional development. And when the tides are high and the pressure rises, you can roll up your sleeves and join the team on the campaign ''frontlines'' on the rare occasions that it's needed.

And last but far from least, the technology and the proper utilization and development thereof. All of the best ideas from the brightest people around fall flat if the tools aren't ready to bring things to life. Just like the campaign strategy, you know how to identify key areas of improvement for the technology, what is needs to be done to create flawless multi-channel campaigns and how to best utilize and improve the data upon which these campaigns are built.

If you think you have what is takes to take the lead in these 3 areas, know how to bring the best improvements and innovation to the table and to genuinely lead into the next chapter, then you are the person this organization they are looking for!
Candidate profile
As the latest Head of CRM: Europe for one of the fastest internationally growing e-commerce platforms, we would need the following from you:
Roughly 8 years of relevant experience in the CRM field
Proven experience as a team leader and a mentor
A successful track record of leading CRM strategies
A Bachelor or Master's degree in a relevant orientation
You have a strong commercial background
You know how to operate in a fast-moving environment
Experience with Adobe Campaign or Salesforce Marketing Cloud is a big plus
You either live in/near Amsterdam or are willing to relocate
The offer
A salary of up to 100.000, based on what you bring to the table
Working in a multinational and multicultural environment
Full relocation support if needed
A beautiful office in the booming heart of Amsterdam
Working with ambitious and proven industry professionals
An informal environment with focus for the wellbeing of its people
Interested?
Take the step and let us hear from you! Apply immediately via the link below or give us a call at +31 20 8200 676.
This search procedure has been closed (25-08-2021).
About this headhunter - Finest People
Finest People bemiddelt online sales en online marketing specialisten in Amsterdam en omgeving. Elke consultant binnen Finest People heeft een eigen specialisme. Door deze werkwijze en onze lokale focus weten wij ècht wat er in deze markt speelt. Wij zorgen dat werkgevers en werknemers met de juiste ervaring, kwaliteit en ambities bij elkaar komen.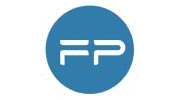 More jobs from Finest People on Lintberg
Finest People has been active on Lintberg since 2018.