Head of SHEQ - Europe & Africa
Field

Management

Salary

Salary undisclosed

Location

Rotterdam

Employment

Permanent

Headhunter

Jurczik DeBlauw voor Vopak
The organisation
Royal Vopak is the world's leading independent tank storage company. We operate a global network of terminals located at strategic locations along major trade routes. With a 400-year history and a strong focus on safety and sustainability, we ensure efficient, safe and clean storage and handling of bulk liquid products and gases for our customers.
By doing so, we enable the delivery of products that are vital to our economy and daily lives, ranging from oil, chemicals, gases, and LNG to biofuels and vegoils. Vopak is listed on the Euronext Amsterdam stock exchange and is headquartered in Rotterdam, the Netherlands. Including our joint ventures and associates, we employ an international workforce of over 5,500 people.
The position
As Head of SHEQ Europe & Africa you will have a central role to drive, support and govern safety and compliance for twenty Vopak terminals in the Europe and Africa region.
In the Netherlands you are end-responsible for the Safety, Health, Environment and Quality department (SHEQ) which provides support for the operating companies. To achieve Vopak's ambition to be as safe as our safest customer, you will drive continuous safety, health, environmental and quality improvements as well as compliance in the Europe & Africa region. Guide the terminals on compliance to European- and local legislation, the requirements of customers and contribute to the reputation of Vopak as a safe and high-quality organisation for all stakeholders.
You report directly to the Director Operations & Technology Europe & Africa and are part of the Operational Management Team NL.
Tasks & reponsibilities
Lead the SHEQ team in the Netherlands. Direct reports include the 5 operating companies (OpCo) SHEQ managers and the SHEQ advisor group working at the division office (total 12 fte). Manage functional relationships with 6 SHEQ Managers for terminals in Europe & Africa.
Stimulate a strong SHEQ culture at the terminals in Europe & Africa with the goal to increase awareness of (potential) SHEQ issues/dangerous situations, reduce risk and create ownership for a safe working environment.
Drive, support and govern the Opco management teams in on SHEQ matters in line with the Vopak SHEQ policy and in accordance with European- and local best practices, laws and regulations.
Provide professional expertise and advice to the Opco, both as requested and self-initiated. Lead the divisional group of subject matter experts on SHEQ topics.
Drive appropriate solutions for SHEQ business issues and/or make sure agreed solutions are executed, in order to optimise the safety and compliance performance.
Drive, support and monitor compliance to relevant SHEQ related permits and standards. Responsible for highlighting to management areas of non-compliance and highlighting potential consequences.
Ensure incidents are reported and investigated according to the applicable incident investigation and reporting procedures.
In the role of Sustainability Coordinator NL, guide the development and implementation of NL and OpCo specific plans to continuously improve sustainability.
Support and advice to ensure known and acceptable levels of risk on the terminals in line with Vopak policy and procedures. Implement and contribute to the development of effective risk Assessment management strategies.
Develop and maintain relationships with relevant governments, public bodies and other stakeholders. Share information, in order to obtain knowledge on new regulations and to contribute to a positive reputation of Vopak.
Responsible for the implementation and ensuring the execution of the SHEQ management system. This for example includes the responsibility for the execution of regular internal SHEQ audits in line with the Vopak SHEQ internal audit plan and relevant rules and guidelines. These internal audits serve to review compliance and advise on improvement on SHEQ matters.
Candidate profile
Master's degree, preferably in a technical field. Safety certification preferred.
10+ Years' of leadership experience in safety practices in the chemical and/or oil & gas industry.
Experience and knowledge of latest ISO standards and SHE processes and legislation.
Strong leadership skills, with the ability to define a clear strategic vision, motivate others to achieve desired results, and successfully develop a high-performing team.
Proven track record of influencing key decision makers at the executive level regarding safety strategies and the ability to successfully operationalise and integrate into the day-to-day business activities.
Ability to create the vision and successfully implement through strategic relationships, strong collaboration, and influencing skills at all levels of the organisation.
Strong command of the Dutch and English language.
Embracing the Vopak Values: Care for Safety, Health & Environment, Integrity, Team Spirit, Commitment and Agility.
The offer
VOPAK offers a local contract with excellent working conditions, fringe benefits and support when relocating to the Netherlands. Every career at Vopak is given the opportunity to shine! When you join Vopak, you can count on:
A challenging position with a high degree of responsibility in a Dutch multinational with a history of 400 years.
Highly motivated colleagues.
Participation in the Vopak private pension fund and collective health care.
Room to grow through professional training and personal development opportunities at a national and international level.
Interested?
You are invited to apply for this position by following the link below.
This search procedure has been closed (22-05-2018).
About this headhunter - Jurczik DeBlauw
Jurczik DeBlauw is een executive search en interim management bureau voor topfuncties in de industrie, energie en technologie sector. Zowel voor vaste als interim-aanstellingen. Nationaal als internationaal. Wij bemiddelen professionals op senior, management en directieniveau voor uiteenlopende organisaties. Denk hierbij aan multinationals of overheidsinstellingen. Maar ook familiebedrijven en start-ups helpen wij bij het invullen van hun vacatures.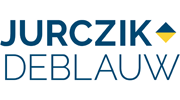 More jobs from Jurczik DeBlauw on Lintberg
Jurczik DeBlauw has been active on Lintberg since 2013.