This search procedure has been closed (29-10-2019).
Field

Legal

Salary

Salary undisclosed

Location

Amsterdam

Employment

Permanent

Headhunter

Lexius Search
The organisation
Our client is an international trustboutique primarily focusing on the implementation and maintenance of global tax planning, estate planning and asset protection structures for corporate clients and (ultra) high-net-worth individuals and their private and/or family
owned businesses.
The position
We are currently seeking to recruit a Director Legal, to join the legal team in our fast growing Amsterdam office. The position calls for a responsible, highly motivated and forward looking individual who is meticulous, organized and capable of working on his/her
own initiative.
Tasks & responsibilities
Bears ultimate responsibility for his/her client portfolio;
Guiding, supervising, appraising and motivating team (members) in a constructive manner;
Coordinating and planning tasks within the team;
Accept Directorship role of client companies;
Ensures prompt and complete invoicing of the client portfolio and is responsible for debtor management;
Advising and supporting clients in the field of Dutch company law, as well as in the tax and administrative/financial sphere;
Ensuring compliance with the relevant laws and regulations on supervision;
Identifying and mitigating risks/risk factors;
Authorising payments, cash management, and taking responsibility for incoming and outgoing flows of funds for each client company;
Making proposals in the sphere of new products, and contributing to the implementation of those proposals;
Contributing to the company strategy with regard to acquiring new clients;
Contributing to expanding the client portfolio;
Contributing to and monitoring high quality standards;
Compliance with and monitoring of internal procedures;
Maintaining contacts with advisers and clients and proactively building upon those contacts.
Candidate profile
University education, LL.M;
Knowledge of Dutch law;
Knowledge of relevant laws and regulations on supervision;
Knowledge of relevant tax laws and financial laws, various accounting standards;
A minimum of 8 years of relevant professional experience, preferably at a fiduciary company;
Strong appraisal skills and able to come up with solutions to complex issues/conflicting interests in an efficient and effective manner;
Excellent communication skills: good verbal and written fluency in English, command of Dutch is a plus and ability to give presentations in various situations;
Strong analytical skills and a good grasp of figures;
Gives leadership to the team and is able to motivate/coach the team members;
Dynamically tackles tricky situations/problems, solution-focused and enterprising;
Commercial mind set, network-focused;
Flexible, efficient and adept at handling deadlines, immune to stress;
Contributes to internal projects.
The offer
A challenging job in a rapidly expanding international company, with an informal company culture. There is the opportunity to expand your knowledge with excellent prospects for a further international career.
Interested?
If you are interested in this opportunity, please send your curriculum vitae in English and covering letter outlining your interest in the role via the form below.
This search procedure has been closed (29-10-2019).
About this headhunter - Lexius Search
Lexius Search is een onafhankelijk bureau dat zich richt op de ondersteuning van opdrachtgevers bij werving en selectie van gekwalificeerde professionals. Lexius Search is een landelijk werkend werving en selectiebureau. Lexius Search richt zich op hoogwaardige posities op het gebied van Legal, Notarieel, Fiscaal en Financieel.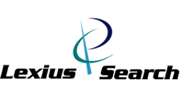 More jobs from Lexius Search on Lintberg
Lexius Search has been active on Lintberg since 2012.