This search procedure has been closed (15-10-2019).
Field

Finance

Salary

Max. € 100.000

Location

Eindhoven Region

Employment

Permanent

Headhunter

Treasurer Search
The organisation
Our client is a very prominent and successful company with a global presence. The company culture is highly competitive, employees are proud and strive for continuous improvement. The global corporate treasury team radiates this same ambition.
The position
The treasury manager is a prominent member in a large, globally acting treasury team. His responsibilities cover both complex operational & coordination tasks as well as project management. Functionally, he covers trade finance, cash, operations and risk management. Successful communication with internal and external parties is essential in this position.
Candidate profile
A relevant academic degree is a must-have for this position, as is a solid track record of about 7 years in corporate treasury or treasury consultancy. It is to be expected that the ideal candidate has thorough TMS expertise. As a person, the candidate sets ambitious goals and does not consider this his final career step. He is not afraid to be demanding on himself and the people around him. As a colleague and manager he has shown to be able to communicate with people with various backgrounds.

The offer
Our clients expects above average and rewards accordingly. Staff is hired for a career, investments in education and personal development are facilitated. For candidates that are interested and qualify, a more comprehensive job description is available.
Interested?
You can apply to this position by using the link below. For more information please contact Pieter de Kiewit, T: (020) 6586 118, M: (06) 1111 9783.
This search procedure has been closed (15-10-2019).
About this headhunter - Treasurer Search
Een treasury-expert die een nieuwe positie zoekt of een organisatie die op zoek is naar een treasury-kandidaat voor een interim of permanente positie, denkt automatisch aan Treasurer Search. Dat is onze ambitie. Gebouwd op een solide recruitment-fundament onderscheiden wij ons door treasury-inhoudelijke expertise en een langdurig onderhouden persoonlijk netwerk in de wereld van corporate treasurers.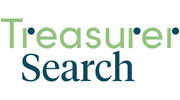 More jobs from Treasurer Search on Lintberg
Treasurer Search has been active on Lintberg since 2010.