Chief Information Officer (CIO)
Field

IT

Salary

250k - 350k per annum

Location

The Netherlands

Employment

Permanent

Headhunter

Michael Page International
Organisation
Our client is a large international organisation for which the quality, performance and security of its IT services are crucial to its performance. The Support Division therefore includes a large IT department with around 300 permanent staff.
Following a recent strategic IT study, a series of business transformation projects are planned based on an IT roadmap. IT will be a key enabler in ensuring their success. To co-ordinate their technical implementation and ensure IT continuity, our client is looking for an internationally seasoned Chief Information Officer (CIO).

The CIO will operate with the following main objectives:
Delivering IT support and products to implement the IT roadmap projects. This will include:
Laying down a clear IT roadmap for supporting the business-change projects, and ensuring that IT delivers that support.
Ensuring that IT contributes actively to the projects' business cases.
Reporting to top management, especially the senior manager responsible for the roadmap, on all IT related issues.
Modernising and transforming IT working methods to make the department fit for the future whilst ensuring service continuity:
Transforming IT into a value-creating unit for the business by optimising its current management.
Ensuring that IT's work is organised so as to optimise delivery - also for the existing portfolio of projects - whilst maintaining IT operations and service levels.
Ensuring optimum use of IT resources.
Working to optimise business-IT alignment, and ensuring that the IT architecture and infrastructure support the business needs and the services required.
Ensuring the continuity of IT services for the business by:
Ensuring the stability, performance and security of the current environment
Maintaining service levels of the legacy systems, "business-as-usual" projects and other activities (e.g. maintenance)
Guaranteeing service continuity during the technical transition to the new environment.

Ideal candidate profile
Results- and service-oriented, with the ability to take decisions, express objectives and needs clearly, and get results from his staff
Ability to manage large projects successfully in a complex environment
Proven managerial and motivational capabilities, ability to lead a large unit and deal with organisational change, sensitivity to cultural diversity
Very good command of the technical field, especially the use of technology to move the business forward
Strong communication skills, with both business and technical teams
Ability to understand and adapt to a public-service environment.
Proven track record of IT leadership in changing environments
Successful delivery of large and complex programmes
Experience of managing multiple suppliers
Proven ability to select and shape teams to achieve specific objectives
Successful experience in a multicultural environment.

Minimum qualifications
Diploma of completed studies at university level
Proficient language skills in English, French and/or German.
Package
€ 250-300K
Interested?
You can apply to this position by using the link below.
For further information please contact: Ferdy Lachman +31 (0) 20 5789444
This search procedure has been closed (29-07-2011).
About this headhunter - Page Executive
The executive search division of PageGroup, Page Executive provides a range of search, selection and talent management solutions for organisations on a permanent and interim basis. Recognised for our powerful in-house research function, speed and flexibility of response and assignment completion rates, organisations worldwide use Page Executive to secure their senior talent.
Page Executive is part of PageGroup, worldwide leaders in specialist recruitment.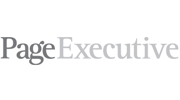 More jobs from Page Executive on Lintberg
Page Executive has been active on Lintberg since 2008.