Director Retail Kinderkleding
This search procedure has been closed (22-06-2010).
Field

Sales

Salary

200k - 250k per annum

Location

Nederland

Employment

Permanent

Headhunter

InterRecruitment

Voor een van onze relaties zijn wij op zoek naar een:
Director Retail Kinderkleding 150K-300K
Onze opdrachtgever is een dynamisch bedrijf met een unieke winkelformule. Een formule die een combinatie is van fun en verkoop. Voor dit bedrijf, met meer dan 60 winkels in Nederland, zijn wij op zoek naar een enthousiaste Director Retail, die "out of the box" kan denken en opereren. Niet de geëigende paden, maar zoeken naar nieuwe wegen om dit unieke concept nog beter in de markt te zetten.
De juiste kandidaat heeft ervaring in de retail, heeft ervaring met franchising en is ondernemer binnen een onderneming.
Interesse?
Je hebt absoluut vragen, bel dan direct met Ron Van der Meer +31 655 181 222 of stuur je mail met je CV in Word via onderstaand formulier.
Voor andere interessante jobs, ga naar www.interrecruitment.com
If you are interested in a job, please mail us, or just give us a call.
Also if you are job-hunting do not hesitate to call us.
Our professional team will be happy to advice you.
InterRecruitment
THE global recruiters for local recruitment
Nederland +31 70 330 6336
Andorra +376 359 950
Espagne +34 6767 19682
France +33 494 547 115
InterRecruitment is a co-member of International Network of Associated Consultants (INAC).
Andorra-Argentina-Australia-Baltic States-Belgium-Brasil-Chile-China-Czech Republic-Finland-France
Germany-Hungary-India-Ireland-Italy-Japan-Mexico-Poland-Portugal-Rumania-Russia-Scandinavia
Slovakia-South Africa-Spain-Switzerland-The Netherlands-United Kingdom-USA-Vietnam
This search procedure has been closed (22-06-2010).
About this headhunter - InterRecruitment
InterRecruitment is een internationaal opererend werving & selectie bureau alle voor functies binnen de IT, met een specialisatie op commerciële en consultancy posities.
InterRecruitment is opgericht in 1984 en speelt sindsdien een leidende rol op recruitment gebied.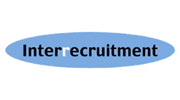 More jobs from InterRecruitment on Lintberg
InterRecruitment has been active on Lintberg since 2009.