Vice-President Marketing (Pharmaceutical Sector)
This search procedure has been closed (16-12-2010).
Field

Marketing

Salary

150k - 200k per annum

Location

Unknown

Employment

Permanent

Headhunter

InterRecruitment
The organisation
EU HQ's in Belgium and Switzerland
Interaction with Sales, Services and R & D
Expansion into the USA and Asia
After 6 years R & D our client has developed a revolutionary treatment solution that will conquer the world. The treatment solution that has been developed will reduce pain levels and enable swift recovery after an operation or trauma. For this organisation we are looking for a
Vice-President Marketing
The position
We are looking for a top level experienced Marketing professional, motivator, rapidly expanding, great translator, get things done. This unique position within one of today's fastest growing companies needs an entrepreneurial and dynamic VP Marketing who is able to start with a small team and be capable of managing a growing European Organisation.
Conditions
VP position offered
150 - 300k+
IPO within 30 months, stock option plan
Interested?
You can apply to this position by using the form below. For more information, please call Ron Van der Meer at +31 (0)6 55 18 12 22.
If you are interested in a job, sales or technical, please mail us, or just give us a call. Also if you are job-hunting do not hesitate to call us. Our professional team will be happy to give you an advice.
InterRecruitment - THE global recruiters for local Recruitment
www.InterRecruitment.com
This search procedure has been closed (16-12-2010).
About this headhunter - InterRecruitment
InterRecruitment is een internationaal opererend werving & selectie bureau alle voor functies binnen de IT, met een specialisatie op commerciële en consultancy posities.
InterRecruitment is opgericht in 1984 en speelt sindsdien een leidende rol op recruitment gebied.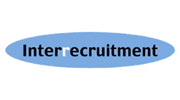 More jobs from InterRecruitment on Lintberg
InterRecruitment has been active on Lintberg since 2009.