This search procedure has been closed (09-02-2011).
Field

Sales

Salary

150k - 200k per annum

Location

Regio Utrecht

Employment

Permanent

Headhunter

InterRecruitment
DIRECTOR PUBLIC
200K OTE+STOCKOPTIONS
Onze opdrachtgever is een jonge, dynamische zakelijke dienstverlener die hoogwaardige interim professionals levert aan bedrijfsleven en overheid.
Men levert zowel advies- als implementatie diensten met professionals zoals Projectleiders, Architecten, Program Managers ed.

Een nieuw op te zetten divisie is Public bv; een divisie die zich gaat richten op de (semi) overheid.
Je gaat deze nieuwe werkmaatschappij van scratch opzetten met natuurlijk steun van de back-office van de holding.
Je bent commercieel verantwoordelijk en verantwoordelijk voor de uitvoering van het beleid, het budget en de resultaten van deze werkmij. Ook het aansturen van Professionals behoort tot je taken.
Commercieel, financieel en operationeel zijn de keywords.
Ben je nu werkzaam als Account Director, Sales Manager of BUM en heb je een meerjarige sales ervaring in Detachering bij de overheid, bel ons dan direct.
Interesse?
Je kunt via onderstaande link solliciteren op deze positie.
Voor meer info over de functie bel je direct met Ron van der Meer van InterRecruitment +31 655 181 222

InterRecruitment
THE global recruiters for local recruitment
www.InterRecruitment.com

Nederland +31 70 330 6336
France +33 494 547 115

InterRecruitment is a co-member of International Network of Associated Consultants (INAC).
This search procedure has been closed (09-02-2011).
About this headhunter - InterRecruitment
InterRecruitment is een internationaal opererend werving & selectie bureau alle voor functies binnen de IT, met een specialisatie op commerciële en consultancy posities.
InterRecruitment is opgericht in 1984 en speelt sindsdien een leidende rol op recruitment gebied.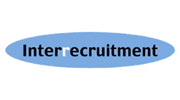 More jobs from InterRecruitment on Lintberg
InterRecruitment has been active on Lintberg since 2009.