VP Head of Finance Operations
This search procedure has been closed (05-10-2021).
Field

Finance

Salary

€ 150.000 - 175.000 (+bonus)

Location

Copenhagen/Internationaal

Employment

Permanent

Headhunter

Staan for Carlsberg Group
The organisation
Carlsberg A/S is a Danish multinational brewer. Founded in 1847 by J. C. Jacobsen, the company's headquarters is located in Copenhagen, Denmark. Since Jacobsen's death in 1887, the majority owner of the company has been the Carlsberg Foundation.
The company's flagship brand is Carlsberg (named after Jacobsen's son Carl). Other brands include Tuborg, Kronenbourg, Somersby cider, Neptun, Russia's best-selling beer Baltika, Belgian Grimbergen, and more than 500 local beers.
The company employs around 41,000 people, primarily located in Western Europe, Eastern Europe and Asia. Currently the Carlsberg Group is ranked #4 largest beer company in the world.
The position
For the Global HQ of Carlsberg Group we are looking for a VP Head of Finance Operations. Do you have extensive experience building and leading Global Shared Service Centres from an HQ perspective? Please find the vacancy below.
As VP Head of Finance Operations with Carlsberg Group you will work in an international high demanding and complex environment. The VP Head of Finance Operations will report directly to the SVP Group Finance and will manage global finance operations.
You will deliver seamless operational accounting processes that enable the company to further regionalize the finance operations teams. You will join and partake in the implementation of the companies Finance Transformation program including the implementation of a consistent operating model and service placement considering where proximity to the business is needed, activities that can be further consolidated in our captive centers or placed with our BPO partner including automation options.
You will work intensively with the Global Finance Leadership Team and Country Management to achieve this transformation. The successful candidate is able to deal with the ambiguity of such a program whilst managing the operation "business as usual" including initiatives and continuous improvement of the processes itself.
Tasks & responsibilities
Job responsibilities include:
Being a Global Finance leader Steering the Finance Operations teams and centers;
Influencing at a senior level to strengthen business controls and add incremental value;
Communicating with companies Finance leadership team across the world;
Partnering with internal and external business partners as well as other finance teams to drive improvement activities, efficiency gains and decision support;
Bring the Finance Operations function to the next level of business partnering and support;
Supporting the team and management to drive ever increasing accountability for Finance Operations processes with a focus on processes;
Leading in business and operations reviews designed to identify changes in business trajectory, controllership enhancements and accounting risks;
Driving vendor and customer issues to resolution enabling a virtuous cycle of opportunity for the greater business;
Supporting the development of project roadmaps and working with multiple teams to implement effective long-term solutions which optimize the productivity of the team;
Delivering input and analysis to monthly balance sheet and operations reviews with the Group Finance team and the business managers.
Candidate profile
The candidate has a miminum of a Masters degree and at least 15+ years of relevant working experience. Demonstrated experience in leading Finance Operations Organization (order to cash, purchase to pay, record to report) and building shared service centers is a must! Furthermore you understand what is needed to structure global/regional finance operation teams and to optimize processes.
Qualifications, experiences and competencies required:
Academic background with relevant professional qualification (Registered Accountant, (F)ACCA, CPA or equivalent);
15+ years of experience within an international operating company or division or a listed corporation;
Experience at a global HQ on directors level is a must;
Experience in setting up and leading Shared Service Centres is a must;
In-depth knowledge and broad experience of Finance Operations environments and active interest in new developments in this area;
Progressive experience in financial reporting, analysis and internal control;
Continuously learns, improves and develops him/herself;
Relevant team management experience in an international setting, Flexible team player with infallible integrity and ethical standards;
Takes ownership and is self-starter; Hands-on, getting things done mentality; Enjoys problem solving and working under pressure;
Excellent communicator and excellent business acumen; Fluent in English both written and spoken, as it is the work language;
Open for international travel;
Strong process mindset;
Genuine drive to improve;
Moves/operates easily in a Corporate environment;
Maintains the overview and steps in when needed (hands-on).
The offer
Base salary between €150.000 and €175.000;
Local contract;
30% bonus scheme;
30% Long Term Incentive scheme;
Pension plan;
Car;
Healthcare;
Assisting with finding suitable housing. Housing paid for the 1st month;
Container for moving personal belongings and furniture.
Interested?
You can apply to this position by using the link below. For more information please contact Rogier Schatens, +31 (0)6 55 72 42 53.
This search procedure has been closed (05-10-2021).
About this headhunter - Staan
Mensen maken je bedrijf. Daarom zorgen we ervoor dat de juiste financials op de juiste plaatsen terecht komen. Vind de ideale (interim) job via Staan.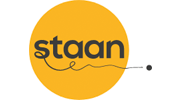 More jobs from Staan on Lintberg
Staan has been active on Lintberg since 2020.