Field

IT

Salary

€ 130.000 - 150.000

Location

South-Holland

Employment

Permanent

Headhunter

Page Executive
The organisation
After the acquisition of 5 companies by a private equity, this organization are currently setting up a new international staffing company - Recruitment company 2.0. The "new" organization has high ambitions - to realize this they need to build an IT organization of the future. To support this ambition there is a need to create, digitalize and professionalize IT and bring information technology to the next level. The new head office will be located in South Holland.
The position
For our client we are looking for a creative and innovative technology executive to be the new Chief Information Officer (CIO). The CIO is responsible for setting up the new IT organization, including building an innovative IT strategy and structure which strengthens their strategy and purpose.
You will be responsible for creating a new Eco-landscape that is future proof and able to embrace the newest technologies. The world is changing and the organization wants to be the front runner in innovation. You will help to ensure that IT is aligned to the organizational strategy, creating the best customer and employer journey by maximizing IT both internally and externally. As CIO you will be visionary and pragmatic, driving digitalization as well as creating and implementing the new vision.
You will structure the IT organization and proactively lead, manage, support and develop the IT team to deliver to their full potential in pursuit of the organizations objectives. Utilizing your engagement skills, you are responsible for optimal collaboration with stakeholders (internal and external) as well as motivating departments to seek the collaboration with each other.
You will be part of the international leadership team. You will collaborate with the leadership team to define organizational policies and develop a roadmap to ensure company objectives are realized.
Tasks and responsibilities
40% management - building and managing a team of high skilled professionals, 40% projects - managing and delivering international IT and digital projects, 20% innovation - being the front runner in the market on IT innovation;
Set the mission and vision of the "new" IT organization to foster business-oriented culture and mindset;
Formulate and develop strategies and policies for IT in line with the organizational objectives to contribute to overall strategy;
Execute on multiple high impact initiatives to achieve overall corporate goals;
Direct the strategic design, acquisition, management and implementation of an enterprise-wide IT environment (infrastructure, applications etc.);
Plan and design information management processes to meet the organization's internal and external needs (Digital Transformation);
Develop and set up an efficient IT organization with the aim of achieving optimum results for the organization in a cost-efficient and qualitative way;
Pro-actively advise the organization with new initiatives and solutions to strengthen the future of the organization;
Draw up and manage the IT budget with the aim of organizing the various activities and guaranteeing the results within the policy lines of the financial plan;
Build relationships with internal stakeholders in the different countries to ensure effective connection between business and IT.
Candidate profile
Master degree in Information Technology, Business Informatics or equivalent - Executive MBA would be a plus;
At least 5 years of senior IT management experience (CIO, VP or Director level) for a similarly sized organization;
Proven experience in setting-up IT organizations (including strategy, teams and processes) from scratch;
Strong leadership skills with the ability to guide an organization to the next phase both internally (internal IT) and externally (digitalization of customer journey);
Experience and understanding of the staffing industry and facility customer contact systems (including a network) is a must;
Experience with (international) digital transformations together with the ability to digitally put the organization on the map;
Strong understanding of the newest technologies and ability to advice the organization on the possibilities;
Act as a trusted advisor, build and maintain relationships with other C-level executives and business unit leaders to develop a clear understanding of business needs;
Ensure cost cost-effective delivery of IT services to business needs, and respond with agility to changing business priorities;
Fluent in English is a must.
Competences
Advising
Analytical
Communicator
Conceptual
Connector
Energetic
Entrepreneurial
Innovative
Leader
Pragmatic
Visionary
The offer
The opportunity to work on an executive level as CIO within a newly founded international staffing company, playing a pivotal role in setting up the IT organization and leading the digital transformation. Our client has an important focus on the employer journey and will encourage you to develop your skills and talents. This combined with a full comprehensive salary package (including bonus and company car).
Interested?
You can apply to this position by using the form below.
This search procedure has been closed (13-11-2018).
About this headhunter - Page Executive
The executive search division of PageGroup, Page Executive provides a range of search, selection and talent management solutions for organisations on a permanent and interim basis. Recognised for our powerful in-house research function, speed and flexibility of response and assignment completion rates, organisations worldwide use Page Executive to secure their senior talent.
Page Executive is part of PageGroup, worldwide leaders in specialist recruitment.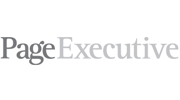 More jobs from Page Executive on Lintberg
Page Executive has been active on Lintberg since 2008.