This search procedure has been closed (11-05-2020).
Field

Management

Salary

€ 120.000

Location

Antwerpen

Employment

Permanent

Headhunter

QTC Recruitment for Boortmalt
The organisation
BOORTMALT is looking for a Group Quality Manager. BOORTMALT, a multinational owned by the French cooperative AXEREAL, the French cooperative TEREOS and the investment funds TEMASEK and UNIGRAINS, is a rapidly growing company that grew in the past 92 years from a local company to a world player. With over 27 production facilities worldwide, Boortmalt is the largest malting producers in the world. The global organisation is focused on producing an extensive range of high-quality malt types to meet the exacting requirements of the brewing and distilling customers around the world. Their mission is to be the best innovative malt supplier producing quality malts in benchmark maltings.
The position
As Group Quality Manager reporting to the Chief Operational and Agriculture officer you develop, implement and lead the group quality management strategy and processes to ensure that their products and services always meet the legal obligations and customer & supplier requirements. The assignment within your role is to develop and implement the group quality strategies and business processes. While you set up and implement the strategies you lead the quality and laboratory teams and programs globally to ensure standardisation, harmonisation and further enhance our industry leading reputation as the benchmark in analytical accuracy. Next to this, you will also be responsible for:
Interpreting, translating/embedding and assuring compliancy against several quality management standards into our business through intensive facilitation with the plant managers and other internal stakeholders
Actively participate in, and follow up on, internal and external auditing programme ensuring continuous compliancy of our installed standards across the business
Deliver an effective communications strategy for the continuous improvement of our quality focus and awareness of quality issues across the business
Active participation in supplier selection process in co-ordination with the Group Barley risk and procurement manager as well as group purchasing manager (indirect goods)
Ensure full track and trace of quality documentation and compiling reports to ensure product, process and food safety specifications are adhered to through all stages of seed to field to barley intake, malt production and malt delivery to customer
Maintaining of group quality management & of food safety certifications
Review customer specifications and advise all relevant internal parties on how to establish compliancy with any new/changed requirements
Liaise with quality team and customers on any technical queries, providing support to resolve potential issues whilst working with internal teams to minimise potential risks or complaints
Identify quality system areas for improvement and adopt as necessary to strengthen, maintain and improve instructions and procedures
Prepare and report quality KPI's to senior management
Candidate profile
For this role, BOORTMALT is looking for a Quality Manager that has:
Master degree in quality or in science
Proven experience in similar position within a food industry, with a good understanding of factory operations. (The successful candidate is able to demonstrate a working knowledge of malting/brewing processes, and successful management of ISO 22001 FSSC standards, ISO9001 standards, HACCP standards, GMP and corresponding food safety regulations)
Knowledge of applied statistical techniques
Strong team leadership qualities
A logical approach, a good attention to detail
Innovative and Continuous improvement mindset
A strong customer relationship, orientation
Fluent English, another language is a plus
Frequent travel is required
The offer
If you want to join the "Masters of malt", they offer a very wide range of national and international career opportunities, an attractive salary and benefits, such as:
Beneficial pension plan
Health insurance for the whole family
A salary, based on experience, around € 120.000 gross per year
One month bonus
Company car
Interested?
You can apply to this position by using the link below. For more information please contact Kelly van der Laan, Principal Associate | Food (Sciences), +31(0)6-13520900, +31(0)23-7548660.

This search procedure has been closed (11-05-2020).
About this headhunter - QTC Recruitment
QTC Recruitment is a reliable recruitment partner, specialising in search and selection of professionals in the life sciences industry. We provide tailored services all over Europe, offering a search proposal to find specialised candidates for demanding positions in a competitive labour market. Through decades of experience in life sciences recruitment, we have developed an extensive network of leading employers and specialists in Europe. Our goal is to make both clients and candidates happy with a new job opportunity or a matching specialist through our reliable, transparent, and personal way of doing business. QTC is all about making a difference for you on Quality, Time, and Cost.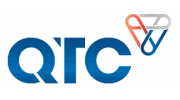 More jobs from QTC Recruitment on Lintberg
QTC Recruitment has been active on Lintberg since 2015.