Senior Director Finance Transformation
This search procedure has been closed (13-04-2021).
Field

Finance

Salary

€ 120.000 - 160.000

Location

Scandinavia

Employment

Permanent

Headhunter

Staan
The organisation
We are recruiting exclusively for this Global Operating FMCG company. For more information regarding the company, please reach out to us.
The position
Interested in working for a Global FMCG company in the Northern part of Europe (Scandinavia)? Being part of the Finance Transformation. This is your chance......
As Senior Director Finance Transformation with this company you will work in an international high demanding and complex environment. The Senior Director Finance Transformation will report directly to the SVP Group Finance. Within this position you will be responsible for the definition and implementation of the Global Finance Transformation program and with that, ensuring a well design program, program governance connecting the dots, communication and change management, and that the benefit realization is tracked and achieved. You will be work intensively with the Global Finance Leadership Team to achieve these goals.
With this company, you will be challenged to develop yourself, to extend your knowledge and skills and to proactively participate in diverse projects to improve and professionalize the finance function and processes in the company.
Tasks & responsibilities
Owner of the integral transformation program management, planning and tracking thereof;
Ensure proper program governance of the program, the individual initiatives, resource planning and follow-up;
Establishes effective (global) communication and change management practices;
Facilitates escalation, decision making at the right levels, and resolution of interdependencies or issues ensuring continued progress;
Aligns the Finance Transformation program and possible competing priorities with other initiatives;
Creates buy-in from relevant stakeholders and where necessary;
Implements proper benefit tracking against individual initiatives or overall program targets;
Manages team (direct) members, talents assigned to initiatives and (possible) partners (e.g. Deloitte) involved in the implementation.
Candidate profile
The ideal candidate has a Master degree and at least 15+ years of relevant working experience within the Big 4 (CFO or consulting services) or within Transformation positions within international operating companies. You bring the right drive and ambition to contribute to the Global Finance Transformation in the coming years.
Qualifications, experiences and competencies required:
Qualifications, experiences and competencies required:
Academic background in finance, accounting, business administration or economy;
15+ years of experience in a big-four (transformation teams / CFO consulting); or within an international operating company or division of a listed corporation;
In-depth knowledge and broad experience within Transformation programs;
Demonstrated experience with implementing new (Finance) operating models;
Conceptually strong, being able to think "big and small" and an excellent finance acumen.
Ability to work with ambiguity and "connecting the dots"
Continuously learns, improves and develops him/herself;
Relevant team management experience in an international setting, Flexible team player with infallible integrity and ethical standards;
Takes ownership and is self-starter; Hands-on, getting things done mentality; Enjoys problem solving and working under pressure;
Excellent communicator and excellent business acumen; Fluent in English both written and spoken, as it is the work language;
Open for international travel.
The offer
Base salary between €120.000 and €160.000;
Local contract;
25% bonus scheme;
Pension plan;
Car;
Healthcare;
Assisting with finding suitable housing. Housing paid for the 1st month;
Container for moving personal belongings and furniture.
Interested?
You can apply to this position by using the link below. For more information please contact Douwe Engelsman, +31 618671770.
This search procedure has been closed (13-04-2021).
About this headhunter - Staan
Mensen maken je bedrijf. Daarom zorgen we ervoor dat de juiste financials op de juiste plaatsen terecht komen. Vind de ideale (interim) job via Staan.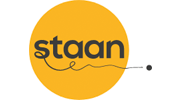 More jobs from Staan on Lintberg
Staan has been active on Lintberg since 2020.