Regional Sales Manager Nederland
This search procedure has been closed (09-03-2011).
Field

Sales

Salary

100k - 150k per annum

Location

Onbekend

Employment

Permanent

Headhunter

InterRecruitment
Tijd voor verandering
neem nu de stap naar de snel groeiende markt van Data Security
Voor onze opdrachtgever VASCO Data Security zijn wij dringend op zoek naar een jong en dynamisch salestalent voor de functie van
Regional Sales Manager Nederland
Data Security
De organisatie

Vasco is de wereldleider in Data Security oplossingen en heeft in Nederland een eigen R&D divisie. De 2 sales werken vanuit deze vestiging (of vanuit huis) en rapporteren direct aan de Director Sales Europe in Brussel.
De juiste kandidaat is eindverantwoordelijk voor de verkoop aan bestaande en nieuwe klanten in geheel Nederland, zowel in de banking sector als aan Large Enterprise klanten.
De vraag naar security oplossingen is enorm en blijft groeien, Vasco is de afgelopen jaren in omzet verdrievoudigd, en Vasco heeft Nederland tot een speerpunt gemaakt voor de Direct Sales.
De kandidaat

Natuurlijk heb je een meerjarige ervaring in de software applicatie sales en heb je interesse in Internet Security.
Je bent entrepreneur, resultaat gericht, hebt ervaring met verkoop op CXO niveau en vindt het leuk om zelfstandig in een klein team te werken.
Je opleiding ligt op HBO/Universitair niveau.
Interesse ?
Je kunt op deze positie reageren via onderstaand formulier. Voor meer info over de functie bel je direct met Ron van der Meer van InterRecruitment 0655 181 222.

InterRecruitment
THE global recruiters for local recruitment
www.InterRecruitment.com

Nederland +31 70 330 6336
Andorra +376 359 950
Espagne +34 6767 19682
France +33 494 547 115

InterRecruitment is a co-member of International Network of Associated Consultants (INAC).
Andorra-Argentina-Australia-Baltic States-Belgium-Brasil-Chile-China-Czech Republic-Finland-France
Germany-Hungary-India-Ireland-Italy-Japan-Mexico-Poland-Portugal-Rumania-Russia-Scandinavia
Slovakia-South Africa-Spain-Switzerland-The Netherlands-United Kingdom-USA-Vietnam
This search procedure has been closed (09-03-2011).
About this headhunter - InterRecruitment
InterRecruitment is een internationaal opererend werving & selectie bureau alle voor functies binnen de IT, met een specialisatie op commerciële en consultancy posities.
InterRecruitment is opgericht in 1984 en speelt sindsdien een leidende rol op recruitment gebied.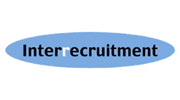 More jobs from InterRecruitment on Lintberg
InterRecruitment has been active on Lintberg since 2009.