This search procedure has been closed (08-04-2011).
Field

Sales

Salary

100k - 150k per annum

Location

Unknown

Employment

Permanent

Headhunter

InterRecruitment
Regional Sales Manager (140K OTE)
Business Integration Software Suite
BPM, SOA Governance, B2B, EAI, XML
Client:

Our client is world's leading company in BPM Software (Gartner and Forrester).
The company helps organizations worldwide to achieve their business objectives with amazing speed, by providing business integration software that aligns the IT investments of our customers with their business priorities.
With the software, customers can leverage all their existing IT assets, dramatically improve business productivity and ROI, and create a true competitive advantage by making their business processes work harder for their company.
The customer base includes 1,300 of the largest and most complex public and private organizations worldwide.
The company is headquartered in the USA, and has offices throughout the USA, Europe, Asia Pacific and Japan.
Principal Accountabilities:
Achieve and exceed quarterly and annual revenue targets within the defined accounts, vertical or territory assigned to the RSM by his or her manager, to ensure the company achieve its market share and profit goals.
Actively generate and follow up leads which will lead to future revenue generating opportunities.
Actively engaging with people within the company; Systems Engineers, Alliances Managers, Professional Services Consultants, who are able to support the sales process.
Developing strong relationships with Partners like System Integrators to pursue successful joint sales strategies to win new business.
Maintain effective relationships with customers to ensure generation of substantial revenue from the installed base. To ensure high levels of customer satisfaction and account management in the accounts/territory the RSM is responsible for.
To achieve revenue goals whilst ensuring compliance with all company procedures, including procedures on revenue recognition and deal approval.
The role
The focus for a RSM in this company, is to win new business to achieve quarterly and annual revenue targets. The role is very much a New Business role.
Their Partnership model is one key to its success and the RSM needs to develop strong relationships with partners to identify sales opportunities, and the development and implementation of successful sales campaigns.
The sales cycle can take 9 – 12 months and order values vary in magnitude, although many can be in the region of 750 to 1 million Euro. Working with Alliances, Vertical Business Units, Marketing and Inside Sales, the RSM will generate an appropriate business plan and target list of customers. The sale involves dealing with people at all levels within a target company.
To be successful in this role requires:
• At least three years successful sales track record within an enterprise software company
• Sales Successes in a similar organization like NetWeaver, BEA, Tibco, WebShere, Cordys
• Demonstrate a track record in closing large software deals
• Strong communication skills, and in particular, the ability to influence, persuade and negotiate with all levels of people to achieve win-win situations.
Salary: (140k)

Interested:
You can apply by using the form below. For more information you can contact Ron Van der Meer via:
Tel. +31 655 181 222 or + 376 35 99 50.
If you are interested in a job, sales or technical, please do not hesitate and mail us, or easier, phone us.
Also if you are job-hunting just call us.
Our professional team will be happy to give you an advice.
InterRecruitment
THE global recruiters for local Recruitment
www.InterRecruitment.com
Nederland +31 70 330 6336
Espagne +34 6767 19682
France +33 494 54 7115
Andorra +376 359950
This search procedure has been closed (08-04-2011).
About this headhunter - InterRecruitment
InterRecruitment is een internationaal opererend werving & selectie bureau alle voor functies binnen de IT, met een specialisatie op commerciële en consultancy posities.
InterRecruitment is opgericht in 1984 en speelt sindsdien een leidende rol op recruitment gebied.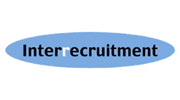 More jobs from InterRecruitment on Lintberg
InterRecruitment has been active on Lintberg since 2009.