Product Compliance Director EMEA
This search procedure has been closed (27-10-2014).
Field

Legal

Salary

100k - 150k per annum

Location

Hilversum

Employment

Permanent

Headhunter

Page Executive
The organisation
Nike is facing an increase in product compliance requirements in the Western and Central Eastern Europe geographies. Russia and Turkey are imposing rigid product compliance controls. The EU is revising its legislation in multiple product compliance areas ranging from Product Safety to Product Labeling and Environmental Responsibility. For this reason Nike is looking to expand the Legal team with a Product Compliance Director, reporting to the Managing Counsel Commercial based at the European Headquarters for mitigating these regulatory risks.
Nike offers an exceptional career development potential globally, a total compensation package including a competitive base salary and bonus opportunity, an inspiring work environment and a comprehensive relocation package to foreign hires.
At Nike, it's about bringing what you have to a challenging and constantly evolving game.
Tasks & responsibilities
Track chemical, physical, environmental, waste and labeling laws and regulations both for Nike's Western and Central Eastern Europe geographies and work with various global functions at Nike's World Headquarters (WHQ) to analyze and where possible mitigate impact on operations of Nike Inc., including its affiliate companies.
Cooperate with Nike's Government and Public Affairs function in advocacy revolving around emerging legislation in the area of product compliance in the broadest sense.
Advise and respond to inquiries from European and national regulators, consumer organizations and retail customers pertaining to compliance of Nike products with national and/or regional regulations.
Coordinate regional corrective actions (e.g. recalls) in cooperation with WHQ.
Advise on and manage consumer product safety claims.
Monitor & keep stakeholders apprised of emerging product compliance trends (claims, non-governmental organization initiatives).
Serve as the Western and Central Eastern Europe training manager for product compliance.
Monitor Extended Producer Responsibilities including waste reporting obligation, in all countries covered by both Nike's Western and Central Eastern Europe geographies. Support related functional teams as needed in tracking obligations and responding to regulatory audits.
Monitor Nike's responsibilities under national and/or European lifecycle assessment programs and support related functional teams as needed.
Support Nike WHQ to ensure that technical files and certificates are available for products requiring them (e.g. toys, electronics, Personal Protective Equipment).
Advise Nike business on ship/hold decisions involving product compliance issues.
Candidate profile
Master degree in a relevant field, preferably a law degree.
At least 5 years' work experience in product compliance area, e.g. as a qualified lawyer in a European jurisdiction or with proven track record in an advisory role relating to product compliance matters covering a variety of countries in Europe in a corporate and/or private practice setting.
Fluent in English, both written and spoken.
Salary conditions
The salary indication for this position is € 100.000, excl. bonus. The position furthermore includes a car (allowance).
Interested?
You are requested to apply to this position by following the link below. For more information, please contact Willem van Leeuwen at +31 (0)20 578 94 44.
This search procedure has been closed (27-10-2014).
About this headhunter - Page Executive
The executive search division of PageGroup, Page Executive provides a range of search, selection and talent management solutions for organisations on a permanent and interim basis. Recognised for our powerful in-house research function, speed and flexibility of response and assignment completion rates, organisations worldwide use Page Executive to secure their senior talent.
Page Executive is part of PageGroup, worldwide leaders in specialist recruitment.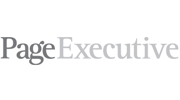 More jobs from Page Executive on Lintberg
Page Executive has been active on Lintberg since 2008.