This search procedure has been closed (30-05-2009).
Field

Other

Salary

100k - 150k per annum

Location

Amsterdam

Employment

Permanent

Headhunter

Michael Page International
About our client

Manage and implement corporate strategic Compliance regimes in an innovative international bank...

Credit Europe Bank N.V. (CEB) is an international commercial and retail bank. Originally founded as Finansbank (Holland) N.V. CEB has its headquarters in The Netherlands. The bank has branches and subsidiaries in Belgium, Germany, Malta, Russia, Ukraine, Dubai, Switzerland and Romania, with representative offices in China (Shanghai) and Turkey (Istanbul). CEB operates under the full banking license supervised by De Nederlandsche Bank (the Dutch Central Bank), focusing on international trade finance and retail financing. Today, CEB is a leading provider of direct services to consumers. It has a large customer base for call money, time deposits and consumer loans in a number of markets. In total, i.e. CEB including its branches, subsidiaries and representative offices, employs more than 5,000 bankers. Within the Compliance department at CEB's head office a challenging and key position has arisen for Head of Group Compliance. In this role you will be responsible for managing and implementing corporate strategic Compliance regimes for CEB, its branches, rep. offices and its subsidiaries.


Job description
Manage the entire strategic direction for the CEB group of companies' Compliance regime
Develop the corporate compliance functions in each group entity and ensure co-operation and communication between the CEB group's compliance staff
Manage the CEB group compliance function by adequate global implementation of compliance controls and reporting
Ensure that CEB and all its group entities meet statutory compliance requirements
Oversee communication of internal CEB group compliance-related stakeholders including: Local Compliance Officers, Managing Board of CEB, the Compliance Oversight Committee, CEB's Audit and Risk Committee
Communicate and discuss with competent authorities CEB's group compliance structures
Provide regular reporting on group level of compliance issues and - activities to CEB's Managing Board, its Compliance Oversight Committee, Audit and Risk Committee and Supervisory Board
Set roles and responsibilities for cross-border projects with a significant compliance content
Create and increase compliance awareness throughout the CEB group
Who we are looking for
Academic degree; preferably in an Economic or Finance related discipline
A minimum of 8 years experience in a similar senior compliance position
Affinity with Compliance within Central & Eastern Europe countries/jurisdictions
Excellent English and Russian language skills. Dutch seen as favorable
Willingness to travel on a regular basis to different CEB locations
Accurate, analytical and logical mindset
Ability to form and develop relationships at all levels of business
Self-motivated and pro-active attitude
Convincing and persistent
What's on offer

A challenging and dynamic position in an entrepreneurial and international working environment with an excellent remuneration package of: EUR 120 - 140K.

This search procedure has been closed (30-05-2009).
About this headhunter - Page Executive
The executive search division of PageGroup, Page Executive provides a range of search, selection and talent management solutions for organisations on a permanent and interim basis. Recognised for our powerful in-house research function, speed and flexibility of response and assignment completion rates, organisations worldwide use Page Executive to secure their senior talent.
Page Executive is part of PageGroup, worldwide leaders in specialist recruitment.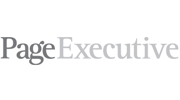 More jobs from Page Executive on Lintberg
Page Executive has been active on Lintberg since 2008.