Field

Sales

Salary

€ 100.000 +

Location

The Netherlands

Employment

Permanent

Headhunter

People Select Executive + Interim Search for Regus
The organisation
From large and prestigious office spaces in major cities to virtual meeting rooms. Regus is the world's largest provider of flexible workspace. Their customers include some of the most successful entrepreneurs, individuals and multi-billion-dollar corporations. With more than 3000 business centres across 900 cities worldwide they enable people and businesses to work exactly where they want, when they want and how they want.
The company was founded by Mark Dixon in Brussels in 1989, headquartered in Switzerland and is listed on the London Stock Exchange. Currently, more than half of the Fortune 500 work with Regus along with thousands of small and medium-sized companies. The company has grown 50 percent over the last four years. The company helps business to adapt to changes, the increase of mobile working and globalisation. And they are proud to offer all customers five-star service.
The position
The Head of Franchise Growth is fully responsible for all franchise activities in The Netherlands. You develop and implement Regus' internationally proven franchise concept. Attracting large investors and entrepreneurs who are willing to invest in multiple workspaces is a key task. You have the seniority to negotiate and close complex deals. You adapt the company's global franchise strategy to fit the requirements of the Dutch market. Prior experience with the franchise business is an advantage to apprehend the complexity of the business. You feel comfortable working independently and have expertise in finance to conduct due diligence.
Candidate profile
Regus is looking for a savvy entrepreneurial and franchise sales driven Head of Franchise Growth. You are an open minded self-motivator who can make robust business plans with realistic but stretching targets. Strong communication and interpersonal skills are vital to influence and convince the target group to capitalize valuable opportunities. You bring a relevant network of entrepreneurs and possible (real estate) investors to the company. Experience in promoting a franchise business in the external market and delivering new franchise partners is a plus.
Your background:
At least 8 years of relevant (sales) experience in retail, QRS or petrol
A track record in promoting a business and attracting new partners
Excellent commercial and negotiation skills
Financial expertise
Strong communication, planning and organisation skills
Fluent in Dutch and English
The offer
An independent and truly entrepreneurial sales position at a hypermodern, leading global company in flexible workspaces. "Flexible workspaces are not a trend but an established value. There is a lot of potential in this business", states the Head of Network Development of the Dutch division. The company offers you an in-depth introduction period to welcome you in the Regus family. You frequently have international contacts with your global counterparts.
Interested?
You can apply to this position by using the form below.
This search procedure has been closed (26-03-2019).
About this headhunter - People Select Executive + Interim Search
People Select is al 23 jaar de toonaangevende headhunter gespecialiseerd in Sales, Trade Marketing, Marketing, Category Management, Inkoop, HR en Finance. Onze trusted advisors maken een duurzame match voor kandidaat én opdrachtgever.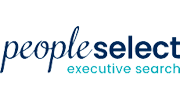 More jobs from People Select Executive + Interim Search on Lintberg
People Select Executive + Interim Search has been active on Lintberg since 2019.