This search procedure has been closed (31-08-2021).
Field

Sales

Salary

€ 100.000 + bonus

Location

Nederland

Employment

Permanent

Headhunter

Navigator Network Executive Search
De organisatie
Een bedrijf in de staalindustrie.
De positie
Wij zijn op zoek naar een Commercieel Manager in de staalindustrie. Iemand met een ondernemende instelling en passie voor techniek. Het bedrijf waar wij voor zoeken is internationaal actief en groeit hard. Wij zoeken iemand die de potentie heeft om vanuit een commerciële rol eindverantwoordelijk te worden als Commercieel Directeur.
Kandidatenprofiel
De Commercieel manager die wij zoeken heeft ervaring met het strak trekken van (technische) verkoopprocessen en gaat een team van ongeveer 15 mensen aansturen. Een technische opleiding (HBO/WO, bij voorkeur werktuigbouw) is een vereiste.
Het aanbod
Salaris: € 100.000 per jaar + bonus + auto.
Interesse?
Ben je geïnteresseerd en heb je commerciële ervaring in een technische omgeving bij voorkeur in de staalindustrie? Reageer dan via onderstaand formulier met je CV en een korte motivatie.
This search procedure has been closed (31-08-2021).
About this headhunter - Navigator Network Executive Search
Executive Search is our primary area of service to our clients. We help organizations achieve competitiveness and success in today's challenging business environment. We achieve this by assisting and recruiting the best possible professionals and management teams.
We have established long-term partnerships with small to large-sized multinationals, family owned companies and private-equity (PE) backed Dutch companies with strong ambitions in sectors such as Digital & Technology, Consumer & retail, Life Sciences & Healthcare and Industry.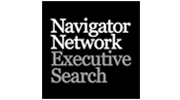 More jobs from Navigator Network Executive Search on Lintberg
Navigator Network Executive Search has been active on Lintberg since 2017.