Field

Sales

Salary

€ 100.000 - 150.000

Location

Utrecht (+20% travel)

Employment

Permanent

Headhunter

Rubicon Inc. for ECRM
The organisation
At Efficient Collaborative Retail Marketing (ECRM), we value all things that move business forward. It is our goal to successfully provide business solutions to buyers and sellers across the CPG industry.
Our mission is to strengthen the business practices of our clients by offering unique sessions that are supported by innovative technology solutions. We are passionately committed to providing a truly exceptional client experience in a fun and friendly atmosphere and look forward to developing solutions that pave a new path for the consumer-packaged goods industry.
The ECRM platform connects retailers and suppliers in scheduled one-on-one meetings with all the right people while maximizing time, money and brand engagement.
ECRM was founded in the US over twenty years ago and annually holds more than sixty Efficient Program Planning sessions (EPPS) Worldwide with eight in Europe. ECRM is now accelerating its International business and has created a European Hub in Utrecht with a team of five people, supplemented by support from HQ. Europe will deliver upwards of ten programs per year to around 250 retailers and 250 manufacturers and the team is expected to grow to meet ECRM's expansion plans.
The position
ECRM is currently seeking an enthusiastic, results-oriented Sales Director to lead our Sales team in Europe. The Sales Director is responsible for developing client relationships, establishing new business, promoting our business model and gaining commitments from international manufactures and suppliers to attend ECRM Efficient Programming Planning Sessions (EPPS) programs. The successful person will work from the Utrecht office and therefore reside a commutable difference to the office.
These Sales responsibilities will focus primarily on engaging European clients (Buyers and Sellers) to attend European ECRM programs This will be accomplished through building relationships with existing clients and developing new business. This position will be responsible for developing strategies to exceed Sales expectations with new business development.
Tasks & responsibilities
This position will require the individual to be knowledgeable of consumer product industry and experience selling into retail markets (health and beauty or general merchandise industry experience is preferred). In addition, previous exposure to either the Exhibitions Industry or significant out-bound selling experience will be an advantage.
This Sales Director will also be responsible for the following:
Strategy and Category Development
Sales Director works with SVP International and other ECRM senior managers to develop and execute strategic direction of European Sales team. This position works to grow ECRM's current EPPS's in Europe through business development of growing categories.
In addition, through analysis, experience and contacts, make recommendations on what categories need to be developed and gain approval for their execution.
Sales & Financial Management
Sales Goals are set for team and for individuals with Sales efforts prioritized and outlined for key retailer and suppliers.
Upper echelons of management at both the retailer and manufacturer level should be penetrated through office visits as necessary, at EPPS sessions, via online webcasts, and competing trade events.
This leader will attend outside trade shows or conventions to network, build new business and stay in-tuned with industry trends. Travel to several ECRM programs and attend client office visits to educate clients on ECRM.
Call targets should be established for each team member enabling them to deliver their required registration objectives.
Management of P&L of the business, to include control of sales metrics, cost of sale, operations, costs, with overall responsibility of business risk assessment for actions taken.
Development and execution of sales and marketing call and email campaigns.
Recruiting, coaching, motivating and retaining of an enthusiastic team so as to continually develop their skills and capability.
Create a culture of success and ongoing business and goal achievement.
ECRM has a strong history of promoting from within and this enables leaders to be operational excellent across a wide number of company functions. To enable this to rapidly happen, for the successful candidate, he or she will have their own portfolio of seller and buyer accounts and be expected to deliver a commensurate level of registrations as the sales team.
Operations
Sales Director will be responsible for the successful running of the European Sales office in Utrecht and direct management of team.
As part of a Leadership team the Sales Director will work with the CFO and ECRM Europe Board Members together with third-party organizations to ensure that matters such as Corporate Services, Corporate Income Tax, VAT, Data and other statutory responsibilities are met.
Assist with leadership of all International EPPS sessions providing onsite management of EPPS to include demos, technology utilization, check-in, setup, observation meetings, exit meetings and post-EPPS recaps.
Customer Development
Develop strong working relationships with clients and support all activities required to ensure a high level of customer satisfaction.
Nurture personal and business relationships with top customers
Develop custom event strategies for 1st tier retailers & manufacturers.
Contacting clients using Sales database to gain commitments for future upcoming ECRM programs.
Candidate profile
Required Experience and Skills:
Bachelor Degree;
Prior success in achieving ambitious Sales goals with track record of success in selling, particularly in consumer package goods industry.
At least 7 years of progressive leadership experience working with CPG companies, particularly the larger competitors or national account retailers.
Proven leadership skills with demonstrable success in managing teams at all levels.
Knowledge of/previous experience in the trade show Sales or consumer packaged goods industry preferred or previous corporate retail or experience engaging retailers is desired
Must have ability to understand and convey Company business processes and products
Ability to work independently and productively
Fluency in English language writing, editing and speaking skills required; other languages preferred (Dutch, German, French, Italian, Spanish)
Specific Skills:
Strong analytic abilities, problem solving skills and attention to detail.
Excellent organizational skills and written/verbal communications skills
Demonstrated planning, leadership, communication, negotiation and presentation skills
Service orientation, experience in helping clients achieve their goals
Knowledge of budgets and P&L financial dynamics
Dynamic, energetic and creative thinker / leader
Proficient PC skills (Microsoft Office Products)
Ability to work independently and productively
Self-motivated and results driven
Demonstrated success managing and developing teams and individuals
Strong personal presence, able to deal effectively at senior levels
Proven experience working within a medium sized company environment, experience within US-based companies is welcomed
Terms & conditions
ECRM offers competitive compensation and incentive pay. Approximately 20% travel, the schedule is determined by the teams EPPS event schedule, occasional office visit appointments, and attendance at trade events.
Interested?
If you are interested in this opportunity, please send your resume via the form below to our recruiting partner Mark Baarsma.
This search procedure has been closed (24-08-2018).
About this headhunter - Rubicon Inc.
Rubicon Inc brengt technologie, marketing en resources samen in een overtuigende propositie om oude denkbeelden te veranderen naar krachtige, moderne recruitment oplossingen.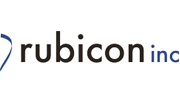 More jobs from Rubicon Inc. on Lintberg
Rubicon Inc. has been active on Lintberg since 2018.