This search procedure has been closed (10-01-2022).
Field

Finance

Salary

€ 100.000 - 120.000 + bonus

Location

Schiedam + travelling

Employment

Permanent

Headhunter

Staan for Evoqua Water Technologies
The organisation
Evoqua Water Technologies is a leading provider of water and wastewater treatment solutions, offering a broad portfolio of products, services and expertise to support industrial, municipal and recreational customers. They are headquartered in Pittsburgh, are NYSE-listed (AQUA) with revenues of 1.4bln US$. Water plays an instrumental role in so many aspects of daily life beyond drinking water. Evoqua provides solutions for customers with critical water needs for energy generation, food & beverage safety and production, healthcare, manufacturing and many more.
The position
We are partnering with a global operating and market leading company that has a major impact in sustainable water solutions. For our client, Evoqua Water Technologies (NYSE: AQUA), we are searching for a Finance Director for their Elcat & Materials (EMT) Division to join their team. The EMT Division consists of three manufacturing sites in the Netherlands, UK and China and has multiple international sales offices.
Tasks & responsibilities
The Finance Director is responsible for leading the strategic financial planning and forecasting activities in collaboration with the senior management team. This role is a member of the Division Management Team and reports to the VP of Finance for Applied Product Technologies who is based in the US. You will have 3 direct reports in Schiedam and have 5 indirect reports in UK and China.
Responsibilities
Full P&L responsibility of the Division;
Managing a team of 3 direct reports and 5 indirect reports;
Act as business partner for the Vice President of EMT Division;
Ensure accounting compliance with all internal and external requirements;
Provide timely and thorough weekly, monthly and quarterly reporting:
Coordinating the periodic budgeting and forecasting cycle;
Support Evoqua's business by operating as a strategic financial business partner;
Financial lead on strategic initiatives to improve pro?tability and internal processes.
Candidate profile
Master degree in Economics or Finance;
Senior Finance Management experience;
Experience in the manufacturing or supply-chain industries is preferable;
Positive minded and empowered to affect change;
Excellent communication skills and business acumen;
Ability to build trust and interact with people from different cultural backgrounds;
Experience with working in a matrix organization;
Fluent in English;
Willingness to travel up to 20%.
The offer
Base salary € 100.000 - € 120.000 incl holiday pay;
20% OT bonus;
Good pension scheme;
Good other secondary employment conditions;
25 Holidays.
Interested?
You can apply to this position by using the link below. For more information please contact Alexander Buis, +31 0622990102.
This search procedure has been closed (10-01-2022).
About this headhunter - Staan
Mensen maken je bedrijf. Daarom zorgen we ervoor dat de juiste financials op de juiste plaatsen terecht komen. Vind de ideale (interim) job via Staan.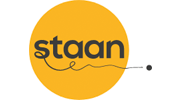 More jobs from Staan on Lintberg
Staan has been active on Lintberg since 2020.