Global Group Finance Manager
This search procedure has been closed (07-09-2021).
Field

Finance

Salary

€ 100.000 - 115.000 (+bonus)

Location

Enkhuizen (Groot Amsterdam)

Employment

Permanent

Headhunter

Staan for Enza Zaden
The organisation
Enza Zaden is an independent vegetable seed company, breeding, producing and marketing our varieties all over the world. There is a good chance that you will find our tomatoes, cucumbers, sweet peppers, lettuce or other vegetables on your plate, no matter where you are. We are a company with a supportive, energetic culture.
As an employee of Enza Zaden, you will have more than 2000 colleagues worldwide, 45 branches and 3 joint ventures in 24 countries. Strong team players with an entrepreneurial spirit who easily take responsibilities is exactly what we like to see in our employees here at Enza Zaden.
Besides being an international vegetable-breeding company, Enza Zaden is also an independent family owned business. For three generations, an entrepreneurial spirit, long-term vision and focus on innovation have characterised the company's distinctive features and healthy growth.
The position
We are looking for a Global Group Finance Manager for our client Enza Zaden. Do you want to make impact on a global scale while working closely with the Global CFO? Please check below vacancy for more details.
Tasks & responsibilities
As Global Group Finance Manager at Enza Zaden, you will work in an innovative, fast growing and international environment. The Global Group Finance Manager will manage the teams (currently 6 pers. in total) Financial Control, Treasury, Tax, Risk and Internal Audit. You will report directly to the CFO. In your responsibility for Financial Reporting, you will manage consolidation of all global entities and annual accounts and drive change within the finance department.
You are responsible for improving and establishing reliable reporting, tax, treasury, risk and internal audit set-up. You achieve this by working closely with your colleagues across the world and by ensuring standard processes are in place for new and existing entities. You will be actively involved in further developing the international business, advice management in complex accounting issues and develop team members. Enza Zaden will challenge you to develop yourself, to extend your knowledge and skills and to further improve and professionalize diverse international processes and control frameworks.
The ideal candidate has a Post Master Accounting degree (RA) and relevant working experience within a multinational environment. You will take ownership, be able to drive change and get things done in an international scope and complex international environment. Furthermore you have the right drive and ambition to make a career within Enza Zaden.
Main tasks and responsibilities:
Manage and further improve Group policies and standards for Accounting, Financial Reporting, Tax, Treasury, Risk Management and Internal Audit;
Coordinate execution and further improve Closing, Consolidation and Reporting processes for Group entities and Annual Accounts;
Responsible for the annual budgeting & forecasting process;
Ensure supervision, compliance and necessary liaison with tax authorities and external auditors;
Lead and develop the Financial Control, Treasury and Tax teams;
Responsible and accountable for External Audit and coordinating/optimizing the whole process globally;
Liaise with CFO, Senior Management and external authorities;
Drive change within the Finance Department;
Responsible and accountable for the roadmap of systems and tools within finance department, including the current global implementation of a new ERP-system (Dynamics 365);
Resolve complex accounting issues and advise management in this perspective;
Analyze development of cash flow, foreign exchange and cash pooling;
Involved in setting up new entities;
Critically review processes to assure continuous improvement of efficiency.
You are a pro-active member of the global Finance & Legal management team, and a key player in the Enza Zaden community. You will actively lead the financial control, tax and treasury teams and will be responsible and accountable for their personal and professional development
Candidate profile
At least 10 years' of relevant experience in Finance, preferably in Accountancy and/or Tax & Treasury;
Master or Post Master Accounting (RA/RC) degree;
Ability and skills to challenge, design & implement changes in processes;
Excellent knowledge of accounting standard (Dutch Gaap + IFRS);
Ability to manage internal and external stakeholders at all different levels;
Proven managerial experience;
Open, trustworthy personality able to deal with different people, backgrounds and cultures;
Ability to influence and convince others.
Fluent in verbal and written English; proficient in Dutch is a plus.
The offer
Base salary: €100.000 - €115.000
Bonus: 9%
Lease car
Laptop / phone
Pension scheme
Collective health insurance
and more..
Interested?
You can apply to this position by using the link below. For more information please contact Rogier Schatens, +31 0655724253.
This search procedure has been closed (07-09-2021).
About this headhunter - Staan
Mensen maken je bedrijf. Daarom zorgen we ervoor dat de juiste financials op de juiste plaatsen terecht komen. Vind de ideale (interim) job via Staan.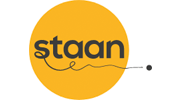 More jobs from Staan on Lintberg
Staan has been active on Lintberg since 2020.