Scientific Collaboration & Evaluation Leader
Field

Science

Salary

Salary undisclosed

Location

Brussels

Employment

Permanent

Headhunter

QTC Recruitment
The organisation
This organisation has engaged a significant effort aiming at acquiring external assets that fit within the company's scientific strategy. This will be a highly visible position focussed on:
Building its partnering and collaboration efforts with universities, non-profit organisations and biotech/pharma companies, and licensing and acquisition of novel therapeutics from various sources.
The role will entail scouting for cross-therapeutic scientific collaboration opportunities, negotiating deals, working closely with internal scientists, strategic planning and analysis on early stage drug discovery projects will be part of the function.
You will directly work with the leadership team in Discovery, in close collaboration with Business Development.
The position
What will you be doing:
Primarily small asset types will be investigated at diverse stages of drug discovery mostly early discovery. Therefore, a strong scientific background, a critical mindset as well as a broad experience in drug discovery is needed. Besides scientific qualities, this person will need strong networking and communication capabilities, establishing key contacts with external parties looking for partnering/out-licensing opportunities in the Benelux. A clear view on competitive environments is part of the knowledge to be gathered to correctly interpret the potential impact of a certain asset. Therefore, this person will also track progress and strategies of competitors within key therapeutic areas, through the interaction with internal experts, KOLs, congresses and literature. Having an overall sense on financial projections, exit analyses could be useful. You will:
Actively identify and evaluate external molecules available for partnering or in licensing.
Build a view on the unmet need and competitive environment in relevant therapeutic areas through a network of internal and external experts
Liaise with a network of internal and external experts to correctly interpret the risks associated to potential weaknesses of external assets
Assist the business development team by providing high quality scientific support
Candidate profile
The ideal candidate will have:
You hold a PhD degree in Biology, Biochemistry, Medicine, Biomedical Sciences, Bioengineering, Pharmacy or equivalent; in addition you have productive post-doc experience, illustrated by high-quality publications
In depth knowledge of the drug discovery process, supported by a demonstrated track record in the participation to / management of drug discovery projects
The ability to prioritize, coordinate and manage a multitude of projects simultaneously in a high performance environment
Strong analytical skills should allow the candidate to build a complete view on the strength and weaknesses of a molecule
Excellent communication and interpersonal skills are required
Good networking and entrepreneurial skills
Interested?
You can apply to this position by using the link below. For more information you please contact Lorin Raats, Senior Associate R&D | Biotechnology, +31(0)23-7548660, +31(0)6-30238143.
This search procedure has been closed (26-03-2019).
About this headhunter - QTC Recruitment
QTC Recruitment is a reliable recruitment partner, specialising in search and selection of professionals in the life sciences industry. We provide tailored services all over Europe, offering a search proposal to find specialised candidates for demanding positions in a competitive labour market. Through decades of experience in life sciences recruitment, we have developed an extensive network of leading employers and specialists in Europe. Our goal is to make both clients and candidates happy with a new job opportunity or a matching specialist through our reliable, transparent, and personal way of doing business. QTC is all about making a difference for you on Quality, Time, and Cost.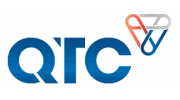 More jobs from QTC Recruitment on Lintberg
QTC Recruitment has been active on Lintberg since 2015.