Director Sales & Business Development EMEA
Field

Sales

Salary

Salary undisclosed

Location

Pijnacker

Employment

Permanent

Headhunter

Jurczik DeBlauw voor Thermon
The organistion
Thermon serves the global Energy, Power Generation and Chemical markets by providing innovative solutions for industrial heating applications. Thermon provides complete flow assurance, process heating, temperature maintenance, freeze protection and environmental monitoring solutions.
The position
The Director Sales & Business Development EMEA will be responsible for achieving significant revenue and EBITDA growth in the EMEA region. One will do so by increasing sales of key projects to OEM accounts, EPC contractors and end users. In addition one will achieve growth by implementing new portfolio's in existing sales channels and expanding Thermon's indirect channel.
In order to achieve Thermon's growth ambitions the position will further build and lead the regional sales organisation and develop the sales capabilities in Thermon's EMEA countries. You will report to the Regional VP EMEA and is part of the EMEA management team.
Tasks & responsibilities
Regional sales strategy: Develop a deep understanding of Thermon's market sectors, EPC contractors, OEM Accounts, licensors and sales channels in EMEA and develop a multiyear sales planning aimed at achieving Thermon's growth ambitions in the region.
Account Management: Establish (key) account management structures across the region and lead the identification, planning and management of major accounts, orchestrating the local sales teams in EMEA countries.
Key project pursuit: Organise and lead cross country and cross functional pursuit teams aimed at winning key projects in the EMEA region, utilising resources in EMEA and/or Eastern Hemisphere.
Channel Management: Develop and manage the agent and distributor network across the EMEA region ensuring the quality and success rate of Thermon's sales partners and growth of our addressable market.
Business Development: cooperate with global business lines to grow the EMEA markets by implementing new portfolio's into existing or new sales channels.
Sales Operations: Builds and implements regional sales processes and tools that increase sales effectiveness across the region (e.g. lead generation, qualification, performance measurement)
Organisation development: Defines the key requirements of the EMEA sales capabilities to achieve objectives and builds a high performing regional sales organisation.
Candidate profile
Bachelor's/Master's degree in Engineering.
Proven track record of successfully selling major projects (capital goods & services) to end users, OEM accounts and EPC contractors in the EMEA region (oil&gas/energy sector is preferred).
Experienced sales leader who has built and managed international sales teams with regional sales responsibility.
Experience in sales force transformations; knows how to develop sales capabilities to a higher level.
Ability to create and maintain positive relationships with current and prospective EPC companies.
Strong leader with good communication skills across different levels.
Strong persuasion, influencing and negotiating and skills.
Good command of the English language.
Residing in the Netherlands or willing to relocate.
Willing to travel up to 50% to customer locations.
Interested?
You are invited to apply for this position by following the link below. For more information, please contact Phillip Wessels at +31 (0)6 57 45 20 06.
This search procedure has been closed (06-07-2018).
About this headhunter - Jurczik DeBlauw
Jurczik DeBlauw is een executive search en interim management bureau voor topfuncties in de industrie, energie en technologie sector. Zowel voor vaste als interim-aanstellingen. Nationaal als internationaal. Wij bemiddelen professionals op senior, management en directieniveau voor uiteenlopende organisaties. Denk hierbij aan multinationals of overheidsinstellingen. Maar ook familiebedrijven en start-ups helpen wij bij het invullen van hun vacatures.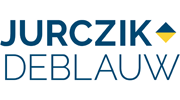 More jobs from Jurczik DeBlauw on Lintberg
Jurczik DeBlauw has been active on Lintberg since 2013.