Senior Team Manager (financial services)
Field

Finance

Salary

Salary undisclosed

Location

Brabant/Limburg

Employment

Permanent

Headhunter

Kienbaum
The Position
For one of our clients, a premier provider of financial services, we are currently searching for an experienced Senior Team Manager.
The role of the Senior Team Manager is critical to ensuring the efficiency and effectiveness of the specific department. Heading a large group of people, approximately 60 - 80 FTE, the Senior Team Manager is expected to ensure tasks and projects are allocated efficiently to ensure personal development, a high level of mentorship and guidance, identifying any technical or skills training requirements.
The position is based in the south of the Netherlands (Brabant/Limburg).
Main Responsibilities & Deliverables
Lead team of 60 – 80 FTE at multiple locations, including 5 direct reports. Set objectives and define development plans for direct reports in line with department objectives. Provide team with mentorship, leadership, coaching and motivation.
Responsible for unit in terms of design, monitor and development of team members, budget, (lean) processes, systems, quality and objectives.
Involved in development and implementation of strategy for the department handling significant amounts of administrative data, financial transactions and client contacts.
Drive continuous improvement, optimize processes, develop and implement change initiatives in order to elevate operational efficiency, service levels and client satisfaction.
Propose Key Performance Indicators to Management in order to implement tracking tool to measure success, tracking performance versus SLA KPIs to ensure realization and optimization of services.
Effectively coordinate with other members of the management team to balance objectives with team's resources and workloads.
Ensure controls underpinning the production of financial data are appropriately designed and operating effectively.
The Candidate
Background and Experience
Completed academic degree.
Minimum of 10 years work experience, ideally partly gained within financial institutions. Good track record and progressive career development.
Experience in leading teams of at least 40 agents in a client contact center, service center or administrative center (FSSC).
Track record in implementing and driving continuous improvement.
Experience in managing SLAs and developing KPIs (dashboards).
Excellent communication skills in Dutch and English, both oral and written.
Essential Personal Qualities
Inspirational people manager; eye for developing people.
Good change manager, able to bring people along and not afraid to take drastic measures when needed.
Strong communication and presentation skills; able to communicate and persuade effectively on all levels.
Driven, decisive and makes an impact.
Results and solution oriented, proactive, strong execution power.
Integer and ethical.
Solid organizational skills.
PLEASE NOTE
We cannot share more information until a NDA has been signed by the candidate. Only candidates redeemed suitable will be asked to sign such NDA. Reference and diploma checks are standard part of the procedure. Background checks and pre-employment screening may be part of the procedure.
Interested?
You are requested to apply to this position by using the form below.
This search procedure has been closed (19-05-2014).
About this headhunter - Kienbaum
Wij zijn een Duits, innovatief familiebedrijf met 32 kantoren in 18 landen. In de ruim 20 jaar dat Kienbaum actief is op de Nederlandse markt, hebben we langlopende samenwerkingsverbanden opgebouwd met small tot large-sized multinationals, familiebedrijven, Venture Capital/Private Equity (VC/PE) en digitale start-ups.

Wij werken toegewijd aan het succes van uzelf en uw organisatie, voortbouwend op vertrouwensrelaties en ondersteund door onze internationale expertisenetwerken.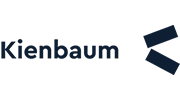 More jobs from Kienbaum on Lintberg
Kienbaum has been active on Lintberg since 2008.