Field

Management

Salary

€ 100.000 - 150.000

Location

The Netherlands

Employment

Permanent

Headhunter

Lodiers & Partners
The organisation
Our client is an internationally operating company in the chemical industry. More information about our client will be disclosed at a later stage.
The position
As a Plant Manager you will be responsible for all direct manufacturing operations and the development and implementation of the strategic goals. You provide leadership in quality and process improvement in order to meet customer requirements and you formulate and implement vision, strategy, policy and organisational development and management of the organisation, so that the agreed European Supply Chain Management objectives are achieved and continuity is guaranteed.
Tasks & responsibilities
One of the most demanding requirements is to maintain a safe and healthy environment in compliance with all Dutch regulations and Standards in the EHS area
You foster a positive, open and motivating working environment, provide development opportunities to all the associates and encourage cross-functional communication with other plants
In order to achieve significant cost reductions, you optimize resources and equipment utilization with your team
You are responsible for controlling the engineering and operational budgets and expenses and process Capex proposals if needed
You are able to track performance of the plant by analysing production data and numbers and presenting results to the European organisation
In order to keep customer satisfaction high, you anticipate actively on their requirements and needs, develop plans and provide resources to the different departments
As a Plant Manager you will have an active contribution to implement the clients operating best practices across all locations within Europe
You will keep the internal organisation aligned with the Dutch Coatings CLA, the national cross BU Works Council and People and Development tools
Candidate profile
You have a master degree preferably a chemical or technical direction, possibly supplemented with a MBA
At least 8 years of relevant management experience with a track record of managing a team or complex projects within a production environment, preferably within a chemical organisation
Good knowledge of modern production processes and quality management systems within the chemical industry, accompanied with good understanding of EHS needs and regulations
Your style of leadership will be based on clarity and consistency, strong teamwork and coaching ability and a clear human touch to managing people with the capability to motivate and mobilize them
You are energetic and dynamic and have an ambition for organisational and personal development
Ability to work / communicate with all functions to develop good working relationships in a matrix organization
Comfortable working in an international business environment, including travel to other plants across Europe and have a (latent) ambition to work internationally
Excellent communication skills, and fluency in Dutch and English
Personal skills: A people manager who knows how to connect and outshine colleagues, having a proactive and hands on mentality, and with excellent strategic and analytical skills
Interested?
You are invited to apply for this position by using the form below. For more information, please contact Helen Schults at +31 (0)6 82 49 81 07.
This search procedure has been closed (26-04-2018).
About this headhunter - Lodiers & Partners
Lodiers & Partners is gespecialiseerd in de bemiddeling van posities op management- en directieniveau binnen de industriële en technische sector. Wij werven en selecteren zowel voor vaste posities als op interim basis.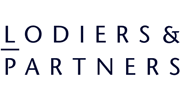 More jobs from Lodiers & Partners on Lintberg
Lodiers & Partners has been active on Lintberg since 2018.