Field

Management

Salary

Salary undisclosed

Location

Ede

Employment

Permanent

Headhunter

MY Recruitment for Merieux NutriSciences
The organisation
Mérieux NutriSciences in Ede is an independent laboratory with approximately 110 employees, educated through secondary, higher and academic education, as laboratory technician, sample taker, customer coordinator, advisor, IT-consultant, commercial or financial employee and other supporting positions. The work area is The Netherlands, but they also have clients in Germany and Belgium.
The complete provision of services exists of sample taking during production and from batches, chemical, molecular and microbiological research.
The position
As the Managing Director, you will represent Mérieux NutriScienses The Netherlands and be responsible for providing leadership, direction and support, and executing on the strategies for the country with full P&L responsibility.
The scope of the role includes overseeing all commercial and customer care activities, lab operations, administration, and support functions.
Tasks & responsibilities
Develop a business strategy and long-term plan and ensure the team delivers customer satisfaction, above market growth rates in terms of product market share, manage selling price and provide incremental revenue to assist the organization in meeting its stated revenue and growth objectives.
Direct financial performance, develop budgets.
Ensure good functioning of the quality management system and lead Operational Performance: Profitability, Operations, Customer Care Service.
Ensure compliance with applicable legislation and group policies proactively addressing compliance/internal controls in all aspects of the business operation.
Ensure appropriate resources and processes to meet the business objectives. Build, develop and motivate the organization to meet objectives.
Represent the company in the market place, with Governmental Authorities, Business Associations and International Organizations in the country.
In the case of need is the authorized representative of Mérieux NutriSciences's subsidiaries in the Netherlands.
Candidate profile
A minimum of 10 years of operational management experience, with at least two years of General Management / P & L leadership experience. Experience in the Food Ingredients BtB Industry is preferred.
General understanding of quality systems, microbiology, chemistry and other related services would be a plus.
Good knowledge of the Food market and its regulatory requirements.
Experience within the service company is a plus.
Strategic thinker with understanding of the competitor marketplace.
A track record of success in increasing sales and enhancing profitability.
Successful experience in building a relationship with association bodies.
Fluency in English and in Dutch.
Good communication skills (verbal and written)
Languages: fluent in Dutch and English (verbal and written)
Ability to develop and guide an organization. Raise of country revenue and profitability
Being employed by an International player which is a worldwide leading group of accredited laboratories, audit and advisory companies (close to 100 locations, in 22 countries)
Working at a company with the largest microbiological laboratory, handling large amounts of samples and a broad service package and high quality standard
Ability to work with corporate teams and other Managing Directors and countries
The offer
The conditions of employment are in accordance with the importance of the function and conform to the market.
Interested?
You can apply to this position by using the form below. For more information please contact Yvette de Kok, Consultant, at +31 (0)6 13 67 01 40.
This search procedure has been closed (06-06-2018).
About this headhunter - MY Recruitment
MY Recruitment is uw specialist op het gebied van Werving & Selectie, voor hoogopgeleide professionals in de Food, Feed, Chemie en Biotech markt. Naast ons uitgebreide netwerk, maken we gebruik van direct en executive search als werkwijze. Dankzij onze uitgebreide ervaring en diepgaande marktkennis begrijpen we wat een organisatie zoekt in een kandidaat en andersom. We werven Internationaal met als hoofdmarkt de Benelux.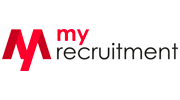 More jobs from MY Recruitment on Lintberg
MY Recruitment has been active on Lintberg since 2018.