Field

Management

Salary

€ 100.000 - 150.000

Location

Den Oever

Employment

Permanent

Headhunter

Navigator Network Executive Search for Tocardo
The organisation
Tocardo is originally a Dutch company and a global leader in tidal energy solutions. Tocardo develops state-of-the-art business solutions that maximize the potential of the tidal energy production worldwide. This type of energy has a lot of potential, comparable with wind turbines 10 years ago. Unlike other alternative sources, this 'flow of energy', delivers a solid, reliable volume of green energy. As of 2008 Tocardo is an independent company and has been commercially active since 2012 when the first turbines and universal floating systems were sold to clients in Nepal, Japan and Canada. With a strong portfolio and potential clients, Tocardo is ready to become a leader in the tidal energy market.
The Tocardo head office is located next to a Dutch icon, the 'Afsluitdijk'. This historic sea defense of The Netherlands, creates the right place for research and development. The first prototypes were installed here, providing energy for over seven years now. At this location they can further develop and meet international clients. Tocardo installed their turbines on another Dutch icon, the 'Oosterscheldekering' in the province of Zeeland, part of the world's famous Delta Works. This installation is the largest tidal energy project in the Netherlands as well as the world's largest commercial tidal installation of five turbines in an array.
The position
For our client, Tocardo Tidal Power, we are looking for an entrepreneurial CEO with technical experience and a commercial drive.
We are looking for a CEO that is characterized by a clear vision, commitment and directionality.
Someone who can deal with the challenge to act both strategically as well as being able to provide hands on operational tasks.
The CEO is responsible for all technological developments and decisions that have to be made in this area. He has earned his spurs in a technical environment being involved with project management and project financing.
Stakeholdermanagement is key; both for the internal organization as well as for external; the CEO will take initiative to create consortia, must be able to attract investors and or subsidy providers, and needs to be confident to deal with political contacts and has the ability to convince potential clients.
The focus will be on growth (scalability) and profitability.
The CEO has to be a mature person with strong connecting skills.
Candidate profile
Must be able to give direction and guidance to a small group to establish and maintain partnerships to achieve the intended goal.
Has the ability to define goals and priorities and plan necessary actions, time and find resources to achieve the set goals through relevant actions and decisions.
Is able to stimulate collaboration.
Knows how to identify business opportunities, actively influencing them and daring to take risks.
A true networker: effective creation and maintenance of (new)contacts.
Well informed about social and political developments or other environmental factors and to use this knowledge effectively.
Internationally orientated.
Fluent in Dutch and English (oral and written).
The offer
Tocardo provides a competitive salary package, in line with the responsibility of the position in combination with candidates' experience. A related performance based stock program is available and a Management Buy In option could be possible.
Interested?
You are invited to apply for this position by using the form below. Would you like to know more about this interesting position? Please contact the consultants of Navigator Network Executive Search, Elien de Haas or Jos Schelfhout, at +31 (0)35 539 46 75.
This search procedure has been closed (03-07-2018).
About this headhunter - Navigator Network Executive Search
Executive Search is our primary area of service to our clients. We help organizations achieve competitiveness and success in today's challenging business environment. We achieve this by assisting and recruiting the best possible professionals and management teams.
We have established long-term partnerships with small to large-sized multinationals, family owned companies and private-equity (PE) backed Dutch companies with strong ambitions in sectors such as Digital & Technology, Consumer & retail, Life Sciences & Healthcare and Industry.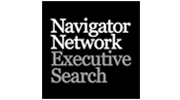 More jobs from Navigator Network Executive Search on Lintberg
Navigator Network Executive Search has been active on Lintberg since 2017.