Senior Operational Risk Manager
This search procedure has been closed (30-09-2019).
Field

Finance

Salary

Salary undisclosed

Location

The Hague

Employment

Permanent

Headhunter

Human Investment Management
The organisation
One of the largest Dutch Financial Institutions.
The position
As a risk manager, you will provide global expertise in Operational Risk methodology and tooling. You will provide expertise and leadership across the Group to develop and embed the operational risk standards in practice and prepare operational risk reports to the Management Board and Supervisory Board.
You further support the oversight on special projects and promote a strong risk culture throughout the organization. Your contribution will play a significant part in helping our client to deliver successful outcomes covering a range of risk projects driven by internal transformation or the regulatory change agenda.
You will form sustainable, productive relationships and work closely with key stakeholders across the organization and the organization as a whole, to embed a risk aware culture as well as ensuring qualitative risk and control assessment processes are effectively implemented and reported regularly
Tasks & responsibilities
Reporting into the Head of Operational Risk, the responsibilities of this role will include:
Enhancing operational risk identification and assessment via facilitation of workshops/meetings, structured self-assessments and regular communication.
Providing oversight and challenge to the divisional identification, assessment, validation and reporting of operational risk events – and ensuring that appropriate action is taken to mitigate further operational risk incidents.
Implementation of risk management tools, applications and guidelines
Ensuring the effective implementation of key operational risk tooling: implementing, developing and maintaining the global OneSumx application.
Ensuring that process owners maintain complete and accurate process documentation as required.
Candidate profile
As Operational Risk Manager, you are a dedicated team player with a hands on mentality and result oriented. You have very strong communication skills with ability to communicate technical topics to non-technical stakeholders. You also have proven influencing and relationship management skills and you are able to challenge conventional practices and pursue continuous improvement. You have an excellent practical understanding and experience of operational risk management and strong commercial awareness.
Moreover, you have the following qualifications:
Master's Degree in Finance, Accounting or Economics.
An expert with at least 5-7 years' experience of which several years in operational risk management
A strong understanding of ORM practices and techniques including experience in the development and implementation of risk policies and risk tooling
Learn and apply new concepts and demonstrate career self-reliance
Strong problem solving skills, good communication and relationship management skills
Experience in an international corporate setting such as a big 4 or an international financial institution is desirable
Fluency in English (both written and oral)
EU resident and preferably living in The Netherlands
The ideal candidate will be focused on excellence and delivery, resilient and able to work with many and varied deliverables.
Interested?
Are you seeking a career in an inspiring, enthusiastic, international, entrepreneurial and agile environment? Want to work at one of the largest Dutch Financial Institutions? Want to get a deeper understanding of the insurance industry and gain more experience within Operational Risk in a major corporate on an international level?
Apply as a Senior Operational Risk Manager by using the form below. We look forward to receiving your resume and motivation letter. For more information about the application process, you can contact Patricia Koekenbier at tel. 0630400141.
This search procedure has been closed (30-09-2019).
About this headhunter - Human Investment Management
Human Investment Management is een gespecialiseerd executive search bureau. Wij helpen bedrijven met het vinden van de beste Finance en Risk professionals op vaste en interim basis.
Wij vinden kandidaten die jouw bedrijf in beweging zetten. Die anders kijken, flexibel en slagvaardig zijn en weten wat er speelt in de wereld en in hun vakgebied.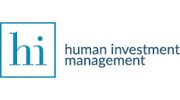 More jobs from Human Investment Management on Lintberg
Human Investment Management has been active on Lintberg since 2019.