Head of the Accounting & Control team (member MT Finance)
Field

Finance

Salary

€ 100.000 - 150.000

Location

Den Haag

Employment

Permanent

Headhunter

Partners at Work for NIBC
The organisation
NIBC is an enterprising bank focused on our clients' most decisive financial moments. We share a forward- thinking, can-do attitude with our clients, which we call our THINK YES mentality.
The position
Within the recently adjusted Finance organisation, we are looking for a new member in our department's Management Team. As Head of the Accounting & Control team, you are responsible to steer and develop the team responsible for NIBC's book of records, the financial close process and the internal control framework related to the financial processes.
You will have a direct impact on both the bank and its clients. Being a member of the Finance MT at NIBC will give you substantial responsibilities and direct interaction with senior management.
Tasks & responsibilities
Shaping the Accounting & Control team: The Finance department is responsible for the internal and external reporting on the financial and tax positions and results of NIBC and its subsidiaries. Finance supports the business by appraising performance against budget, preparing forecasts and ad hoc analyses. The Finance organisation consists of around 50 team members, working together in six different teams.
The Accounting & Control team is responsible for the monthly financial close process, ensuring that all financial transactions are correctly recognised, measured and reported. This includes activities such as valuation, hedge accounting and detailed transaction analyses. The team also plays an important role in the audit and review processes for both the consolidated financial statements and statutory accounts of many subsidiaries. In addition, team members are often involved in projects that aim to implement new products, administrative processes and / or systems.
The candidate will be steering the Accounting & Control team (18 members), with a focus on personal development of all team members and further improvements in the processes executed by the team.
Together with the other MT members, you will lead the department in its further development as a professional finance organisation, continuously improving processes, developing our professionals and ensuring compliance to changing regulations.
Candidate profile
The suitable candidate is a senior finance professional, with proven experience in accounting for financial instruments and financial audit processes. Proven management skills and style flexibility are essential in this role.
Considering the current composition of the team, we strongly encourages female candidates to apply for this position.
Master degree in Economics or Accounting
10-15 years of experience in audit, accounting and control within financial institutions
Strong focus on team development and continuous improvement
High quality standards, analytical and accurate
Have impact and persuasive power
Strong in creating and maintaining relationships with stakeholders
Excellent communication skills both in English and in Dutch
The offer
NIBC will offer a competitive compensation package that fits the profile. Additionally, we nurture our entrepreneurial and inventive culture by providing modern flexible devices and working spaces. This helps to improve your performance and find the right work-life balance.
Interested?
You can apply to this position by using the form below. For more information, please contact Josephine van der Vossen, Managing Partner Partners at Work B.V., Office: +31 (0)35 6940425, Mobile: +31 (0)6 55390335.
This search procedure has been closed (22-01-2019).
About this headhunter - Partners at Work
Partners at Work is the executive search firm for top level positions in the financial sector. We work for banks, insurance companies, pension funds, asset managers, supervisors and their advisors. We mediate candidates for senior professional, management and board level positions.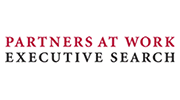 More jobs from Partners at Work on Lintberg
Partners at Work has been active on Lintberg since 2008.