This search procedure has been closed (13-11-2019).
Field

Management

Salary

€ 110.000 - 140.000

Location

Antwerp

Employment

Permanent

Headhunter

QTC Recruitment for Boortmalt
The organization
Boortmalt (the malting business of the agro-industrial French cooperative group Axereal) is a rapidly growing company that grew in the past 92 years from a local company to a world player. With over 26 production facilities worldwide, Boortmalt is one of the largest malting producers in the world.
This global organisation is focused on producing an extensive range of high-quality malt types to meet the exacting requirements of their brewing and distilling customers around the world. By using the most modern production techniques and with their far-reaching logistics capability, they can supply world markets both effectively and efficiently.
The position
As a Plant Manager based in Antwerp, you are reporting to the Multi Site Manager. You will operate and set strategic goals for the plant within business guidelines and deliver the highest quality of products at the lowest costs in line with business objectives.
Tasks & responsibilities
Your role will involve:
Production Process
Ensuring produced malt meets the quality specifications by overseeing the process
Sustain and create a centre of excellence for the special malts produced
Liaising with the procurement and commercial team to ensure there is an adequate supply of barley to meet production requirements/customer deliveries
Quality & HSE
Fully and positively participating in all improvement initiatives to ensure that any changes in working practices, policies, or procedures are communicated to and actively supported by the team
Continuous improvement of energy usage in line with the energy roadmap of the company
Ensuring that all employees working on the site and all visitors are made aware of the H&S rules and regulations
People
Directing, developing, leading, and motivating site teams through operational excellence, so they can deliver the highest possible level of personal and collective contribution to the set company goals
Operating and preparing budgets to meet the business strategic objectives set for the site
Ensuring plant operations and maintaining equipment in accordance with laid down standards
Statutory/Legal Obligations
Ensuring compliance with all the current legal and statutory obligations including, SHE, HACCP, environmental, food safety and employment legislation
Candidate profile
The ideal candidate will be graduated preferably in agriculture/food/science/engineering or an equivalent by experience
Minimum four years experience within a managerial operational function in malting or the beverage industry
Fully familiar with energy management, process visualisation, continuous improvement principles, budget and team management
Fluent English is essential, Dutch is a plus
The successful candidate is proactive and displays strong communication and interpersonal skills
He/she is a team player and a motivator
The offer
We can offer you the possibility to be in command of one of the biggest malting plant in the world.
Salary indication: € 8000 – 9000 per month based on 14 months
8% holiday allowance
Company car
Two month bonus
Health insurance
Interested?
You can apply to this position by using the link below. For more information please contact Kelly van der Laan, Senior Associate | Food (Sciences), +31(0)6-13520900, +31(0)23-7548660.
This search procedure has been closed (13-11-2019).
About this headhunter - QTC Recruitment
QTC Recruitment is a reliable recruitment partner, specialising in search and selection of professionals in the life sciences industry. We provide tailored services all over Europe, offering a search proposal to find specialised candidates for demanding positions in a competitive labour market. Through decades of experience in life sciences recruitment, we have developed an extensive network of leading employers and specialists in Europe. Our goal is to make both clients and candidates happy with a new job opportunity or a matching specialist through our reliable, transparent, and personal way of doing business. QTC is all about making a difference for you on Quality, Time, and Cost.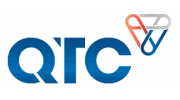 More jobs from QTC Recruitment on Lintberg
QTC Recruitment has been active on Lintberg since 2015.